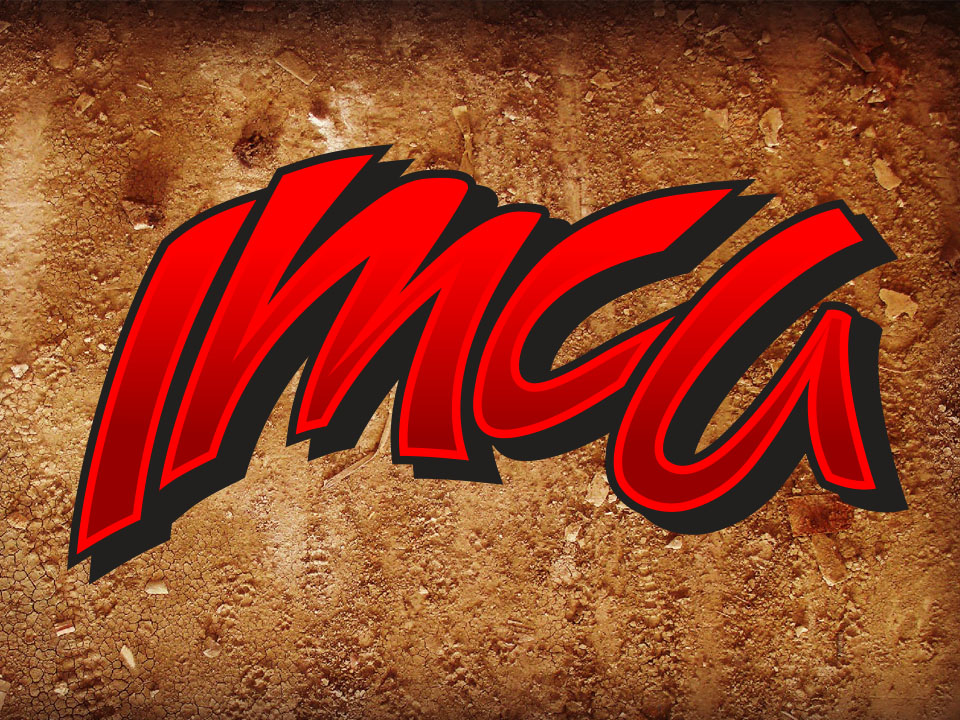 By Jeremy Fox
OSKALOOSA, Iowa (July 2-3) – His latest Great American Stock Car feature win put an even bigger check in Zack VanderBeek's pocket.
VanderBeek repeated as winner of the pre-holiday special for IMCA Sunoco Stock Cars at Southern Iowa Speedway. The Thursday victory paid $2,000, $500 more than the 2013 checkers at Osky, and made VanderBeek eligible to qualify for the Sunoco Race Fuels Race of Champions at the upcoming IMCA Speedway Motors Super Nationals fueled by Casey's.
Damon Murty grabbed the lead at the start of the 19th annual event before giving way to Derrick Agee on lap two.
Agee stayed in front until VanderBeek worked his way by up on lap 10. VanderBeek began to pull away and looked as if he was going to take the win going away before the only caution of the race came out on lap 20.
VanderBeek had Murty and Agee on his back bumper for the restart. Cayden Carter worked his way to second on lap 23 and battled his Orange Crush teammate the final two laps but couldn't prevent VanderBeek from taking his second consecutive Shootout win.
Carter, Murty, Jason Minnehan and Agee completed the top five. McFarland Pain Clinic hard Charger of the race was Brad Pinkerton after moving up 12 spots from 18th to sixth.
Top honors and a $700 check in the inaugural Merv Chandler Memorial for Mach-1 Sport Compacts went to Chandler's son Nathan.
After taking the lead following a caution on the first circuit, Chandler pulled away from the field until lap eight, when Barry Taft lost a tire went over the turn one wall.
Chandler did not let that bother him as he led the remaining 12 laps to take the win despite challenges from Bill Whalen Jr. and Austen Beccera. Beccera finished second, Whalen was third, Brandon Lambert was fourth and Cody Cleghorn was fifth.
After a couple early cautions, the only thing slowing Mike Hughes in the $1,000 to win IMCA Sunoco Hobby Stock feature was lapped traffic.
Shannon Anderson tried to no avail to regain the lead and settled for second. Dustin Griffiths, Craig Brown and Eric Stanton were third, fourth and fifth, respectively.
Curtis VanDerWal was the Karl Chevrolet Northern SportMod winner.
Feature Results
Stock Cars – 1. Zack VanderBeek; 2. Cayden Carter; 3. Damon Murty; 4. Jason Minnehan; 5. Derrick Agee; 6. Brad Pinkerton; 7. Todd Reitzler; 8. Doug Adamy; 9. Brandon Jay; 10. Donavon Nunnikhoven; 11. Jason Cook; 12. Cody Agee; 13. David Brandies; 14. Corey Stout; 15. Nathan Wood; 16. Doug Sylvester; 17. Scott Pippert; 18. Tom Bowling; 19. Bob Lynch; 20. Shane Paris; 21. Michael Peterson; 22. Kris Walker; 23. Brock Welch; 24. 19 Donnie Pearson.
Hobby Stocks – 1. Mike Hughes; 2. Shannon Anderson; 3. Dustin Griffiths; 4. Craig Brown; 5. Eric Stanton; 6. Doug Gorden; 7. Danny Thrasher; 8. Jason See; 9. Nick Ulin; 10. Bobby Greene; 11. Dusty Van Horn; 12. Andrew Hustead; 13. Leah Wroten; 14. Brandon Cox; 15. Gina Greubel; 16. Aaron Osweiler; 17. Steve Allan; 18. Dale Porter; 19. Matt Smith; 20. 19 Bill Bonnett; 21. Aaron Martin; 22. Tyson Overton; 23. John Watson.
Sport Compacts – 1. Nathan Chandler; 2. Austen Beccera; 3. Bill Whalen Jr.; 4. Brandon Lambert; 5. Cody Cleghorn; 6. Kimberly Abbott; 7. John Whalen; 8. Mike Grossman; 9. Larry Hopkins; 10. Cory Sheetz; 11. Aaron Bridgeman; 12. Jim Garrett; 13. Matt Moore; 14. Nick VanHemert; 15. Kevin Garrett; 16. Adam Gates; 17. Barry Taft; 18. Shaun Slaughter; 19. Brad Chandler.