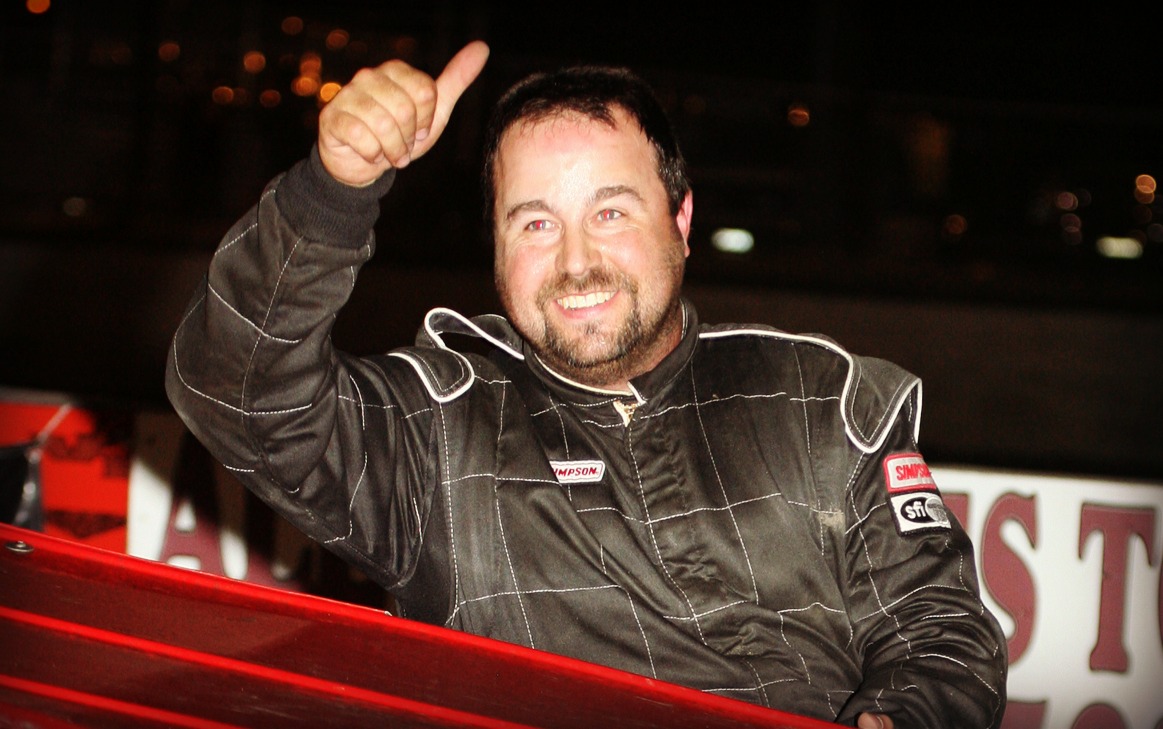 ANTIOCH, Calif. (June 28) – Bobby Hogge IV fought his way to the top, picking off the highly competitive field of drivers one by one in winning Saturday's Nor-Cal Challenge Series main event for IMCA Xtreme Motor Sports Modifieds at Antioch Speedway.
"I had some problems in the middle of the race," Hogge said in victory lane. "I almost spun out once."
Coming from 12th starting position in the 16-car field, Hogge watched as a battle waged for the lead between Kellen Chadwick and Ryan McDaniel. One row behind, it was archrivals Nick DeCarlo and Troy Foulger, racing so evenly both cars appeared as one.
"Nick and I were side by side for 18 laps," said Foulger. "It was great to be able to race like that."
With three laps to go, Hogge made a daring move coming out of the second turn passing a cluster of cars on the inside to work his way to the top.
"I just went straight off the bottom," he said. "I kept the left front nearly on the infield. The track had three grooves. It was excellent."
Hogge caught Chadwick after two tries on caution flag restarts.
"I knew I had to have a good start to get Kellen in the first and second turn," Hogge explained. "With the track being dry-slick, I needed good momentum to roll through the turns."
The victory was good for $1,000. Hogge was already on the Fast Shafts All-Star Invitational ballot.
Foulger also discovered there were three grooves, using the discovery to shake off DeCarlo.
"I went all the way to the top of the track," Foulger said. "It was the only way to get around Nick."
Foulger challenged Hogge right to the finish. McDaniel took up the battle with DeCarlo and edged him to finished third. DeCarlo held off fifth place finisher Chadwick.
Feature results – 1. Bobby Hogge IV; 2. Troy Foulger; 3. Ryan McDaniel; 4. Nick DeCarlo; 5. Kellen Chadwick; 6. Randy McDaniel; 7. Brian Cass; 8. Chris Sieweke; 9. Raymond Keldsen; 10. Terry Kaiser; 11. Dan Gonderman; 12. Terry DeCarlo Sr.; 13. Mike Salazar; 14. Carl Berendsen; 15. Dean Devolder; 16. John MacDougall; 17. Sean O'Gara.
30