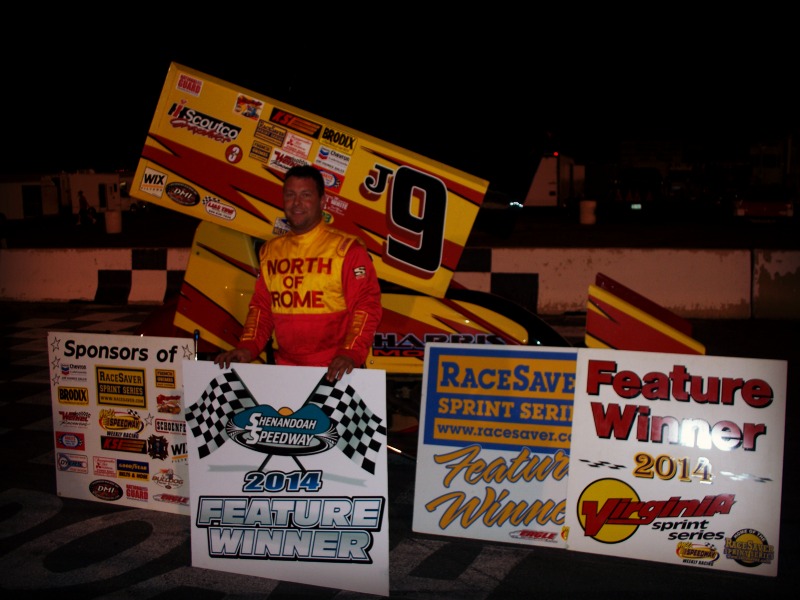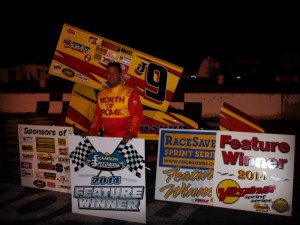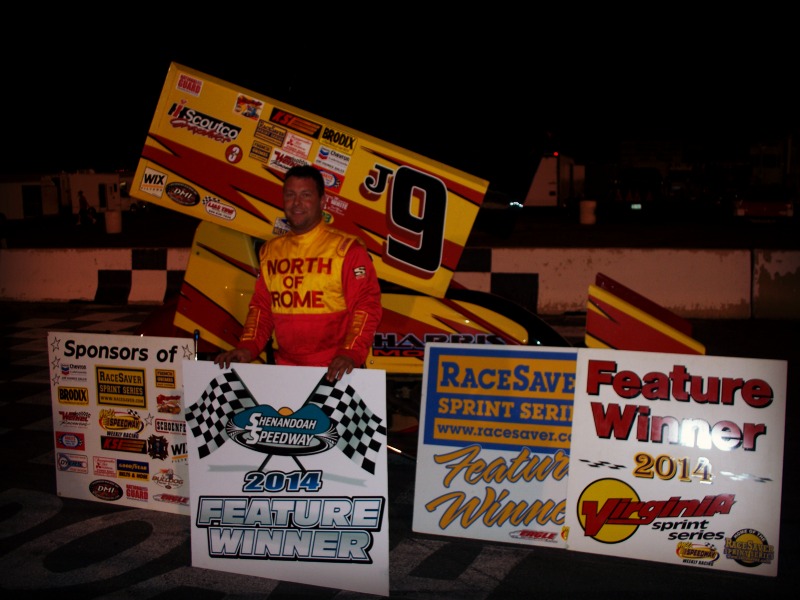 By Jim Haines
SHENANDOAH, Va. (April 12) – As pilot of the North of Rome Farms sprinter, Jerald Harris raced his way to the front taking the opening race of the pavement season for the Virginia Sprint Series Saturday at Shenandoah Speedway.
Chris Ware and Charlie Ware paced the IMCA Eagle Motorsports RaceSaver Sprint Car field with Charlie out first on lap one and Brian Lawson taking up the chase.
Lawson went around Ware into the lead. Tom Humphries was up to second with French Grimes, Harris and Anthony Linkenhoker all close behind. Lawson still led at halfway after a quick caution for a slowing car.
Lawson took off on the restart but Harris was on a charge and got to third and two laps later he was on Humphries. Harrid likes the high line and made his move as the laps clicked away, passing Humphries and a lap later shot to the front and bringing Humphries along.
Laps were running out and Harris was still out front as the top five were right together with the white flag waving. Harris went a little too high and was sideways off turn four. He gathered it up with Humphries on his bumper.
Harris flashed under the checkered flag first. Humphries, Grimes, Lawson, Linkenhoker, Chris Ware, Charlie Ware and Carl Simmonds completed the finish.
The dirt season kicks off Friday night, April 18 at Eastside Speedway in Waynesboro, Va.