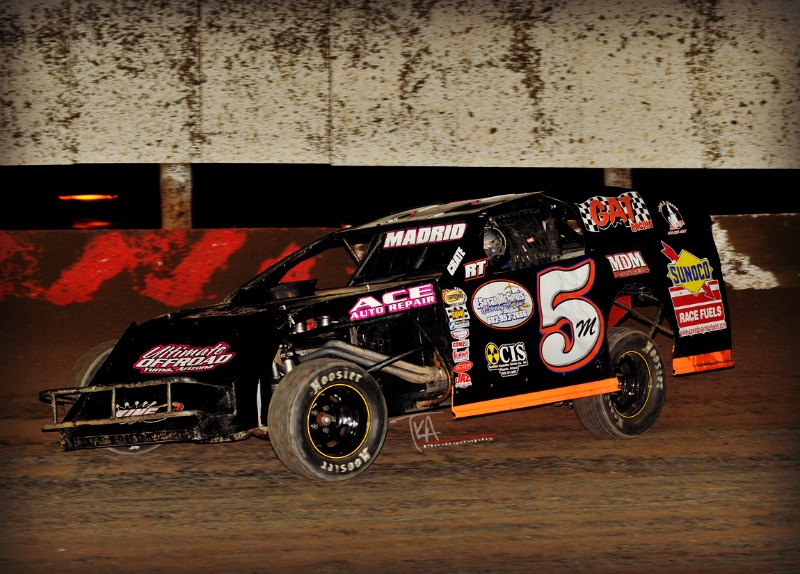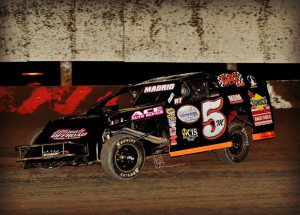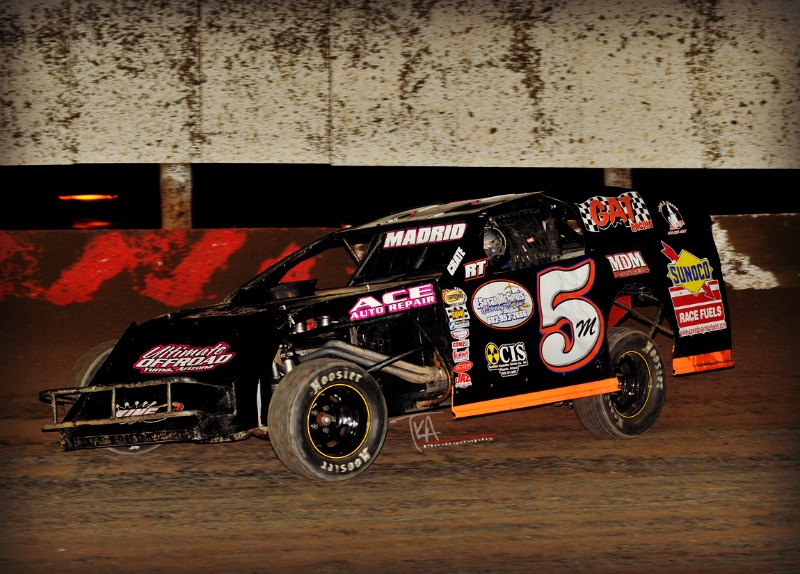 By Lonnie Wheatley
PEORIA, Ariz. (Feb. 28) – Ricky Thornton Jr. added another IMCA Xtreme Motor Sports Modified triumph to his impressive early season total during the Friday Copper On Dirt program at Canyon Speedway Park.
After winning four of six features in Winter Challenge Series action, Thornton picked up right where he left off by leading all the way to take the checkered flag ahead of reigning track champion Jason Noll.
Thornton drew the pole start and jumped out to an immediate lead in the 25-lap feature. Logan Drake and Mike Wedelstadt, making their first starts of the year, challenged but to no avail as the field waded through three yellow flags.
The seventh starting Noll then took over second to put the pressure on Thornton but fell short in the closing laps. Thornton earned $600 for the win.
The rest of the top five included Drake, Wedelstadt and Ryan Roath.
Saturday's program was rained out.
Feature results – 1. Ricky Thornton Jr.; 2. Jason Noll; 3. Logan Drake; 4. Mike Wedelstadt; 5. Ryan Roath; 6. George Fronsman; 7. Ryan Engles; 8. Keith Krenklis; 9. Cody Center; 10. Steve Stultz; 11. Clifton Maggard; 12. Nate Warren; 13. Brian Schultz; 14. Kenny Gill.
Heat winners were Thornton and Drake.