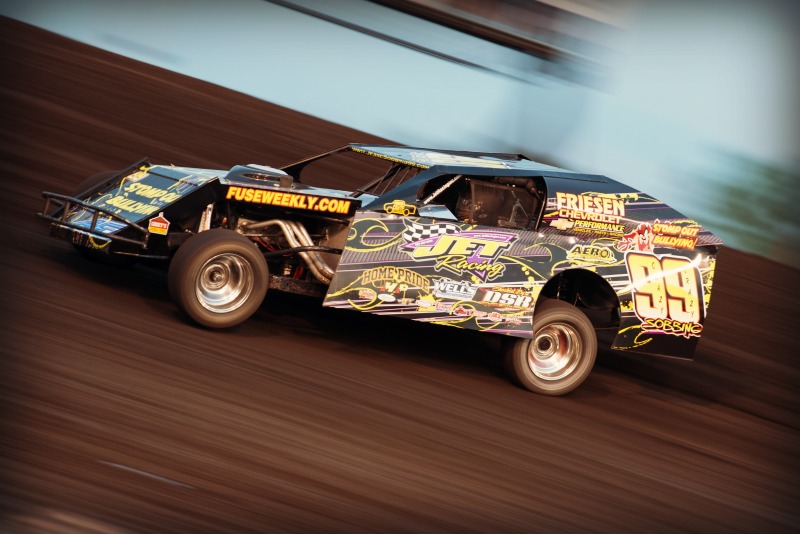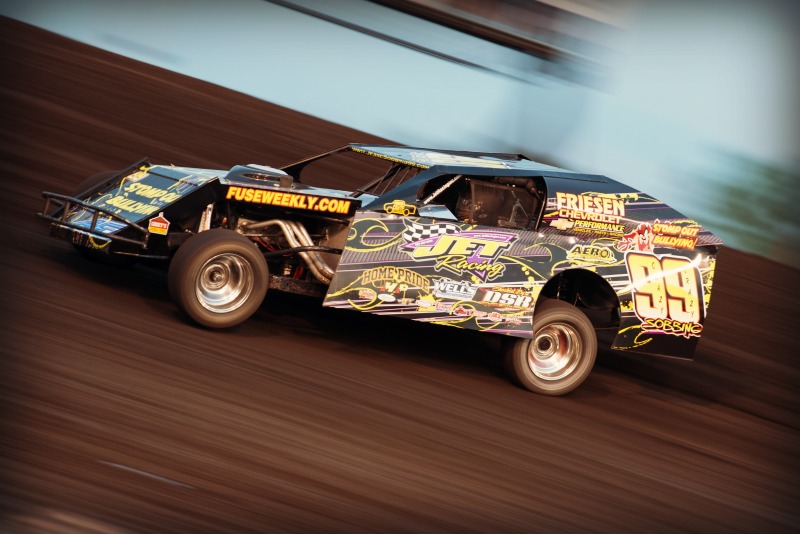 PEORIA, Ariz. (Feb. 1) – Two weeks of ups and downs ended on the upside Saturday night for Jesse Sobbing.
Sobbing beat Ricky Thornton Jr. to the $1,000 checkers by half a car length in the sixth and final Winter Challenge Series feature for IMCA Xtreme Motor Sports Modifieds at Canyon Speedway Park.
The victory was the first of the season for the Iowa traveler, runner-up in national standings and the top rookie driver in the division in 2013. Thornton, meanwhile, settled for second after having won four straight Canyon contests.
"For two weeks, I've had races where I ran well and others I would have been happy just finishing," said Sobbing, also the defending Winter Challenge Series champion. "I ran fourth in the feature on Thursday then broke while leading my "B" race on Friday."
Sobbing started the 25-lapper from the fifth spot and was quickly fighting with Thornton for the lead.
They were running with lapped traffic before a yellow flag came out. Switching lines on the last lap, Sobbing, already on the 2014 Fast Shafts All-Star Invitational ballot, had just enough to edge Thornton in the sprint to the finish.
Rounding out the top five were Tim Ward, Brian Schultz and Jay Foster. Thornton will have the point lead when the series heads to Cocopah Speedway for its final four events Feb. 7, 8, 14 and 15.
Feature results – 1. Jesse Sobbing; 2. Ricky Thornton Jr.; 3. Tim Ward; 4. Brian Schultz; 5. Jay Foster; 6. Jesse Williamson; 7. Ryan Roath; 8. Chris Olexiewicz; 9. Jason Noll; 10. Larry Hood; 11. Mike Jergens; 12. Riley Simmons; 13. Chad Andersen; 14. Nate Warren; 15. Cody Miller; 16. Chaz Baca Jr.; 17. Scott Eaton; 18. Bubba Stafford; 19. Tim Palmer; 20. Clifton Maggard; 21. Jeremy Mills; 22. Stacey Mills; 23. Tommy Fain.