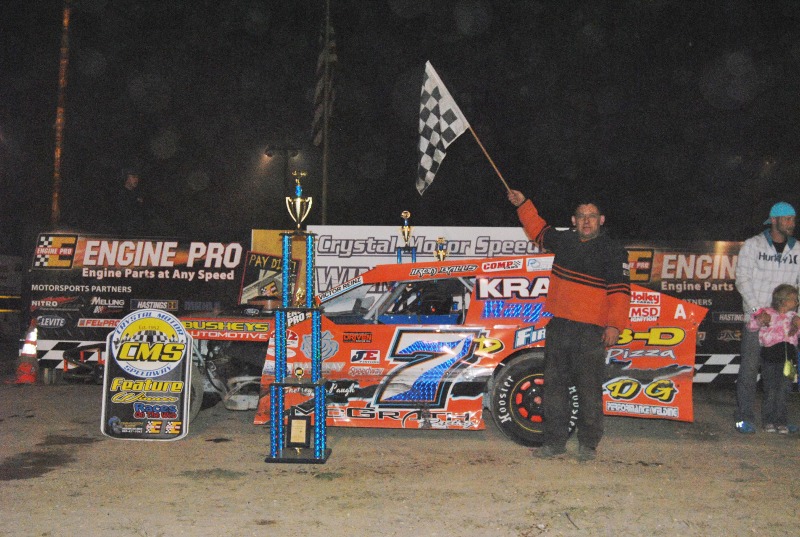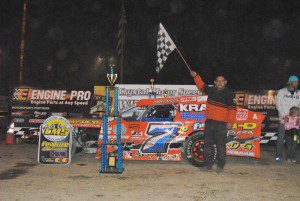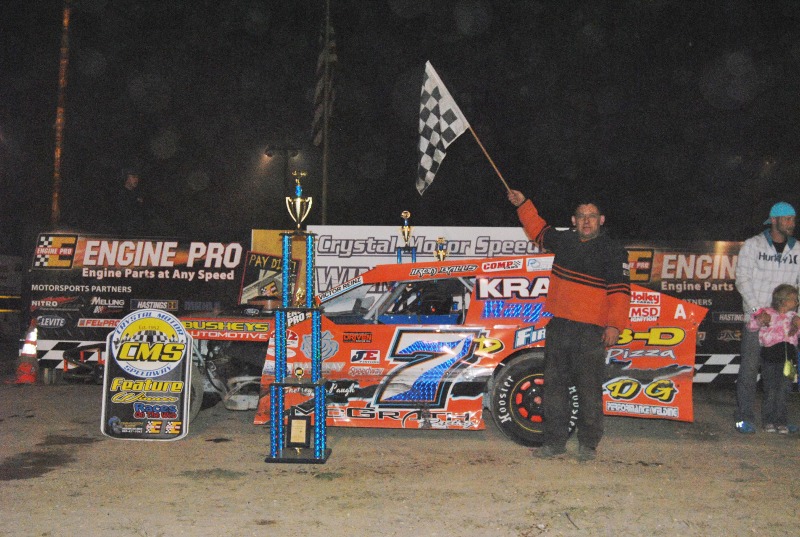 CRYSTAL, Mich. (Sept. 14) – Front running drivers usually don't like to see caution flags come out late in the race, especially when there's big money on the line.
That wasn't the case Saturday at Crystal Motor Speedway, where Myron DeYoung drove to his third straight and fourth career Great Lakes Nationals title. The $3,000 IMCA Xtreme Motor Sports Modified victory put him on the ballot for next year's Fast Shafts All-Star Invitational.
DeYoung started third in the 50 lapper and caught Brady Hollenbeck for the lead on the 12th circuit.
He was still in front and looking for a way through the back of the pack when that fortuitous yellow flew with 10 to go.
"When that caution came out it was a big sigh of relief for me," DeYoung said. "The cars ahead were running two and three-wide and I was looking for a way through."
Sticking to his preferred higher line, DeYoung sped to the checkers ahead of A.J. Ward, Robert Hutson, Toby Steele and Paul Grosnickle.
"I like races like this with more laps than our weekly shows," DeYoung said following his ninth win of the season and IMCA career 92nd checkers. "It's nice to have a lot of laps to get to the front if you need them."
Feature results – 1. Myron DeYoung; 2. A.J. Ward; 3. Robert Hutson; 4. Toby Steele; 5. Paul Grosnickle; 6. Joe Fowler; 7. Chad Wernette; 8. Rusty Zeigler; 9. Josh Borton; 10. Kenny Playter; 11. Ken Zeigler; 12. Garrett Wiles; 13. John DeYoung Jr.; 14. Jerry Hunt; 15. Clifford Denman; 16. Brady Hollenbeck; 17. Chad Maurer; 18. Greg Wiles; 19. Matt Szecsodi; 20. Tim Lytle; 21. Brennen Hunt; 22. Brody Bowser; 23. Jimmy Hale Jr.; 24. Taylor Wiles.
Heat winners were Ken Zeigler, Garrett Wiles, Hutson and John DeYoung Jr. "B" feature winners were Taylor Wiles and Maurer.