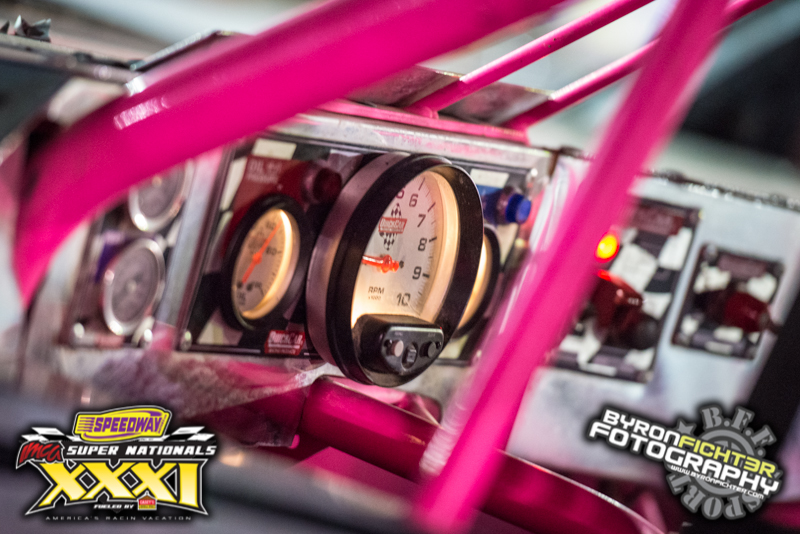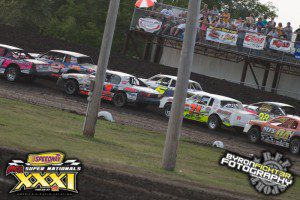 All Modifieds and Stock Cars Thursday at Super Nationals
BOONE, Iowa (Sept. 5) – Qualifying today at Boone Speedway will determine the front eight spots in the middle rows for Modified and Stock Car main events at the IMCA Speedway Motors Super Nationals fueled by Casey's.
Two qualifying features for both divisions will be on the program, as will all Harris Auto Racing Modified Race of Champions heats.
Also on the Thursday card is the inaugural Karl Crate Clash.
Racing starts at 3 p.m.
*
Stock Cars with community betterment/charitable organization themes will be on display begin­ning at 1 p.m. Thursday in the Fan Zone.
Autograph sessions scheduled at the same location are at 4 p.m. for Wednesday Stock Car qualify­ing feature winners David Smith and Brandon Czarapata; at 5 p.m. for Wednesday Modi­fied qualifying feature winners Ricky Thornton Jr. and Chase Allen; and at 7 p.m. for former Modi­fied champions in attendance at Super Nationals.
The drawing for starting spots on the Karl Crate Clash grid is at 6 p.m.
*
Qualifying feature winner Chase Allen didn't decide to make his first tip to Boone until a couple weeks ago. It goes without saying he's happy with the decision.
"It's been awesome. I'll come back here every year if I can," said Allen, from Midlothian, Texas. "Just to come to Boone and win my first time here has been great."
Still available for post-race interviews well after the checkers flew, Allen made the 750-mile trip wanting but not expecting to win so much so quickly.
"I wanted to win it. That's why you race," he said. "Did I expect to win it (the qualifier) last night? No."
*