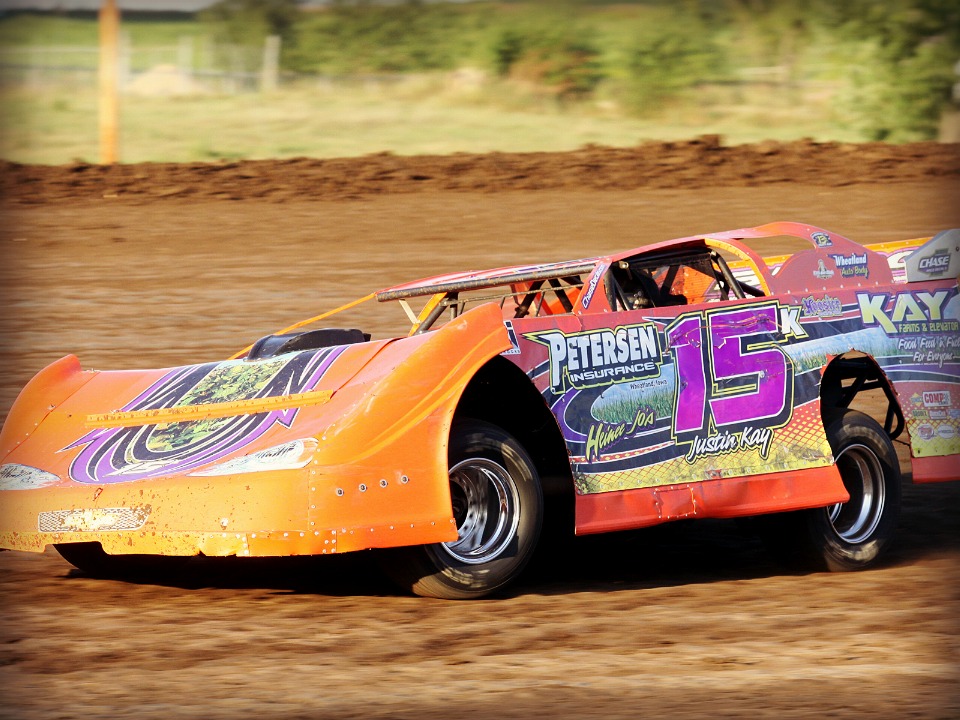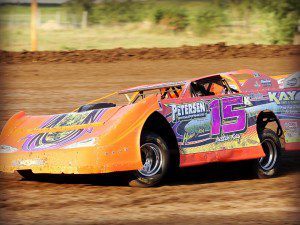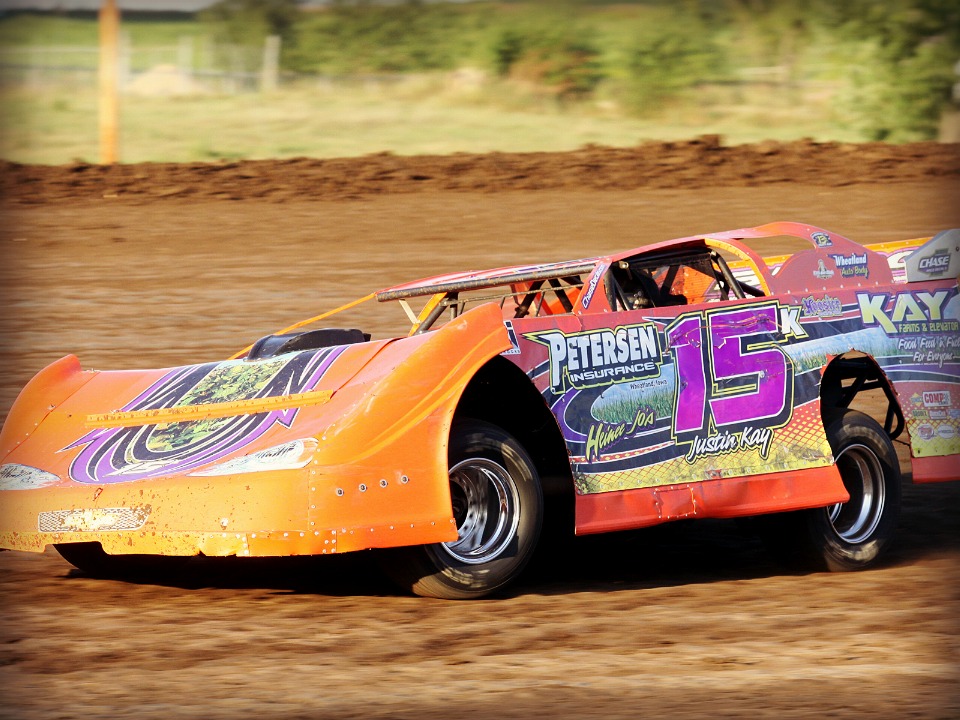 VINTON, Iowa (Aug. 30) – Winning a track championship was the goal Justin Kay set for himself at the start of the 2013 season.
He accomplished that and much more.
Kay won a division-best 16 weekly features, as well as titles at Davenport Speedway and Jack­son County Speedway on the way to his career first national IMCA Late Model crown.
"The national championship was always on our mind but our main goal this year was to get a track championship," said Kay, who celebrated his 25th birthday just four days after the season ended. "We knew if we could do that at Davenport we'd be doing good in national points."
Kay earns a $5,500 share of the $21,300 point fund that will be paid to top 20 finishers in the final divi­sional point standings, which become official on Sept. 23.
Runner-up for a third consecutive year, 1997 and 2002 national king Todd Cooney won a dozen times and earned track titles at the Iowa State Fairgrounds Speedway, Southern Iowa Speedway and Stuart Speedway.
Completing the top five in points were Tyler Bruening, Ryan Griffith and Nick Marolf.
Kay won a single feature in finishing 14th in the national Late Model points race last season.
"Everything has just seemed to be rolling our way this year," he said, sharing the credit with his crew. "I was not expecting to go from a year like last year to a year like this one."
His 30 weekly starts this season produced seven wins at Jackson County, six – including five straight – at Davenport, two at Dubuque Speedway and another at Benton County Speedway.
Kay is also a three-time winner in the Deery Brothers Summer Series and second in the point stand­ings with five events left on the 2013 tour schedule.
National rookie of the year Randy Foote won one feature. He finished with 707 points, good for 21st nationally.
Also winning track championships were Bruening at Independence Motor Speedway; Griffith at Hamilton County Speedway; Barry Sorenson at Shelby County Speedway; Todd Malmstrom at Quad City Speedway; Joel Callahan at Dubuque and at Farley Speedway; Andy Eckrich at West Liberty Raceway; Jason Hahne at Crawford County Speedway; and Dean Wagner at Benton County.
Bonus points are determined by average car counts at each track scheduling at least eight events and are then pro-rated when seven or fewer races are held. Bonuses are given for a maxi­mum of one Late Model track championship and the highest average is used when drivers win more than one local track crown.
Kay received the maximum of 20 bonus points for his Davenport crown; Callahan got 19 for his Farley title and Cooney got 11 for his State Fairgrounds prize. He now owns a division career-best 23 track championships. Cooney also won his third straight and seventh career Allstar Performance Iowa state crown while Todd Malmstrom became a first-time champion in Illinois.
The regular weekly season for IMCA Late Models ran from April 26 through Aug. 25. Point fund checks will be presented during the national awards banquet in Lincoln, Neb., in November.
Top 20 IMCA Late Model national point standings – 1. Justin Kay, Wheatland, Iowa, 815; 2. Todd Cooney, Des Moines, Iowa, 802; 3. Tyler Bruening, Decorah, Iowa, 798; 4. Ryan Griffith, Webster City, Iowa, 772; 5. Nick Marolf, Moscow, Iowa, 766; 6. Darrel DeFrance, Marshalltown, Iowa, 762; 7. Joel Callahan, Dubuque, Iowa, 757; 8. Nate Beusel­ing, Silvis, Ill., 754; 9. Todd Malm­strom, Silvis, Ill., 749; 10. Rob Toland, Colona, Ill., 745; 11. Mike Zemo Jr., Davenport, Iowa, 743; 12. Allen Zeitner, Bellevue, Neb., 741; 13. Andy Eckrich, Oxford, Iowa, 735; 14. Jeff Aikey, Cedar Falls, Iowa, 732; 15. Luke Goedert, Guttenberg, Iowa, 727; 16. Curt Schroeder, Ames, Iowa, 725; 17. Spencer Diercks, Davenport, Iowa, 720; 18. Chad Cooney, Des Moines, Iowa, 719; 19. Matt Ryan, Davenport, Iowa, 718; 20. Jason Hahne, Webster City, Iowa, 715;