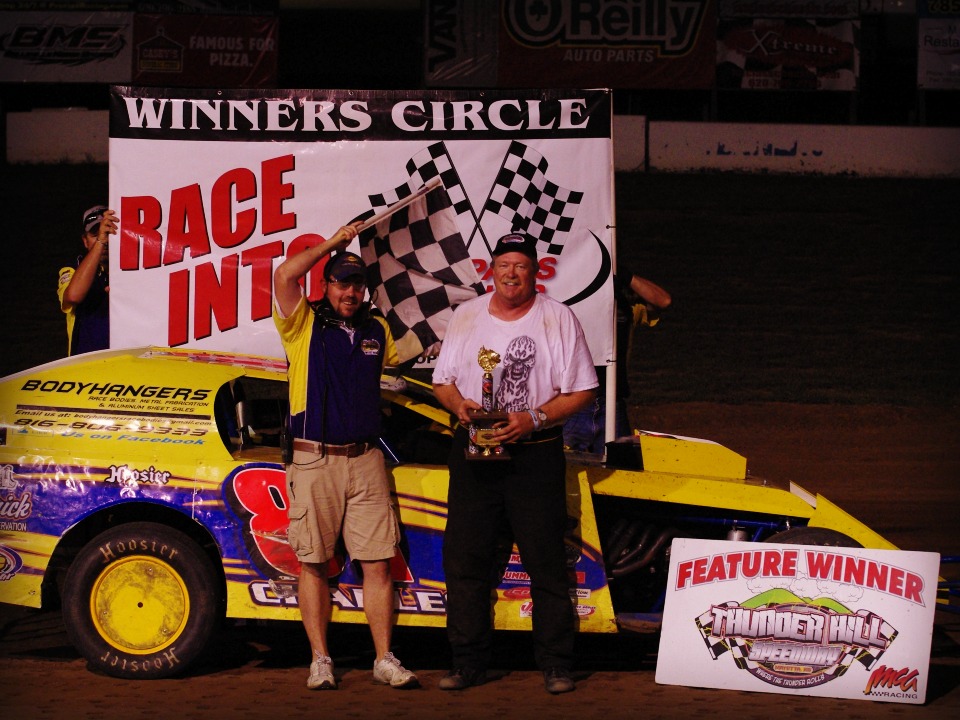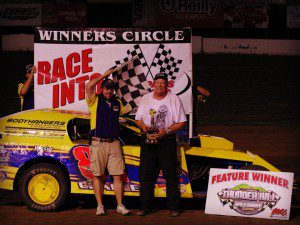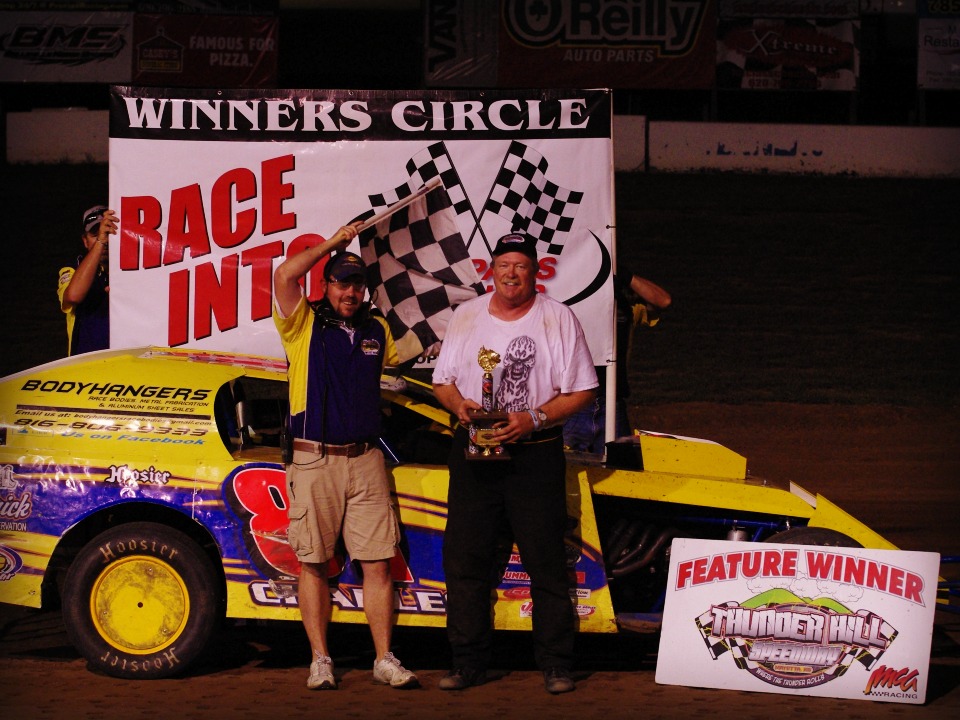 By Bill Grit
MAYETTA, Kan. (Aug. 24) – Tom Charles made his first trip to victory lane following the BSB Manufacturing IMCA Modified main event Saturday at Thunder Hill Speedway.
Charles started from the third row outside and by the fourth lap was out in front. He was challenged by Kurt Johnston several times but was not to be denied.
Johnston was the runner-up while Mike Petersilie put on a valiant effort after being put to the rear twice, passing more cars than any other driver on the track to end in third.
Travis Burger held on for the Kansas National Guard IMCA Hobby Stock win with Kelly Pihl, Tyler Garst, Mallory Stiffler and Bill McConnaughy making up the top five.
Kyle Olberding started the Belleville Motor Sports IMCA Northern SportMod feature from the fourth row outside and quickly set his sights on the lead. After fending off several other hard chargers, the race finished under a checkered-caution flag and Olberding made it to victory lane followed by Dusty Leonard, Brandon Mitchell, Bryan Rigsby and Curtis Dreasher.
Mike Nichols picked up another Heinen Repair Service IMCA Stock Car win, followed closely by Matt Haid, Eric Weyer, Greg Deters and Steve Withee in the top five.
Tommy Weder Jr. topped the NCRA Late Model main.
Saturday's events began with a tribute to a fallen friend and racer Tom Wunder.