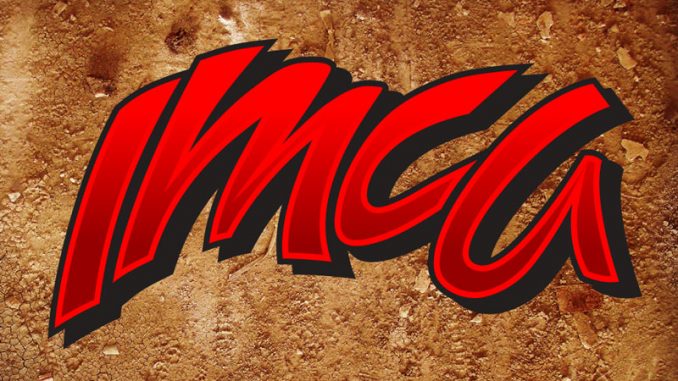 VINTON, Iowa (Nov. 8, 2023) – Hobby Stock drivers have an exhaust header option and minimum and maximum ride height is specified in four divisions, in the 2024 rules announced today by IMCA.
Changes from 2023 and other previous seasons were few, noted IMCA President Brett Root, so drivers who were legal this year won't be spending extra money to be legal next year.
Beginning next season, Hobby Stock drivers competing with a crate engine can use Schoenfeld header part no. 1485-CM2-22 or an OEM exhaust manifold with a 2-1/4 inch diameter exhaust pipe while those competing with a claim engine can use a Schoenfeld header part no. 1485-20 or OEM exhaust manifold with a two inch diameter exhaust pipe.
"This is a step we believe will keep the field level for more drivers in the division," explained Root. "Schoenfeld has already added header awards to their 2023 contingency program which drivers will be receiving at our upcoming national banquet."
Minimum and maximum ride heights for Modifieds and Northern SportMods are four inches and 7-1/2 inches, and seven inches and nine inches for Stock Cars and Hobby Stocks.
"This is in response to the direction a small handful of people are trying to take these divisions," said Root. "Adding a maximum ride height for Modifieds and Northern SportMods, and new minimums and maximums for Stocks and Hobbies is a step toward maintaining the direction we want them to go."
Northern and Southern SportMod drivers competing with claim engines and Stock Car drivers running the engine option "A" utilizing the 4412SA aluminum 500 cfm Holley carburetor with aluminum casting number L6R199B must also use the Holley 707 aluminum metering block.
Northern SportMod claim engine drivers must use the maximum 6,600 rpm setting on their rev limiter. Southern SportMod drivers can use any round tube 1-5/8 inch non-stepped painted headers with a three inch collector.
Drivers in both SportMod divisions and the STARS Mod Lites may use approved composite doors and rear panels.
Fitting in with other sanctioned divisions, heavyweight axle tubes will not be allowed in the Mod Lite division. A maximum .250" wall thickness axle tube is allowed.
Mod Lite deck widths may be a new maximum width of 55 inches. Also keeping in line with other divisions, the use of any GPS device(s) is not allowed.
No exposed weights are permitted in the Mod Lite driver compartment and no quick shifting devices are allowed.
No changes were made for 2024 in either the Late Model or Sport Compact divisions.
2024 rules have been posted on the IMCA website; Roger Hadan will announce rules for the IMCA RaceSaver Sprint Car division soon.