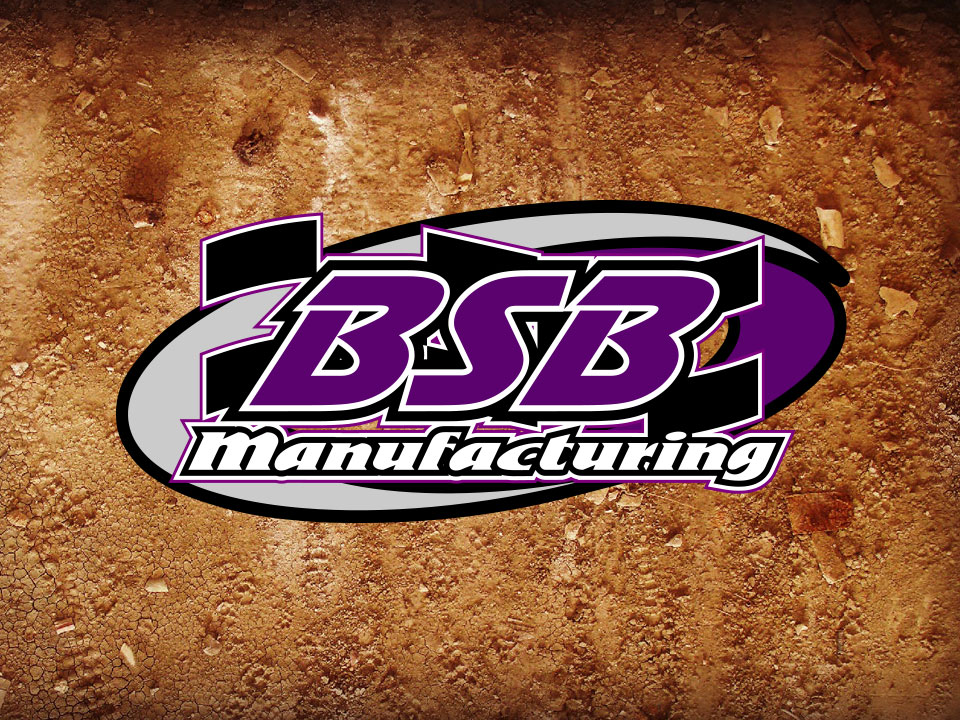 WELLINGTON, Kan. (May 15, 2023) – BSB Manufacturing returns for a 15th consecutive season as a sponsor for IMCA, renewing a rich program of awards for drivers in seven divisions.
The Wellington, Kan., high performance parts manufacturer again gives more than $11,000 in product certificate awards based on national or regional point standings, and on results of 90 special events throughout 2023.
"We are reaching our 28th year in the sport which has allowed us to meet some pretty neat people and do some really fun things," said BSB's Jay Neal. "I can only imagine the things we are going to do in the future with IMCA and their racers, so if you're one of those people, take some time to look at what we are doing because the future looks bright."
"At BSB, winning comes first and that means taking care of the racer so he or she can win the race," he continued. "Thanks to IMCA for the opportunity that has allowed us to live our dreams in the sport of racing."
Top three eligible drivers in each Friesen Performance IMCA Modi­fied, IMCA Sunoco Stock Car and IMCA Sunoco Hobby Stock region, and in national standings for Friesen Performance IMCA Northern SportMods and Smiley's Racing Products IMCA Southern SportMods receive product certificates good for $300, $200 and $100, respectively.
Drivers in those divisions must compete with four BSB shocks, display two BSB logos on their race car and return a completed signup form to the IMCA home office while top three drivers in national IMCA Sunoco Late Model and Stealth Racing IMCA STARS Mod Lite standings get product certificates valued at $250, $200 and $150.
Designated place finishers at a total of Modified, Late Model, Stock Car, SportMod, Hobby Stock and Mod Lite specials receive $50 product certificates.
BSB marks a second milestone anniversary in September, as title sponsor of the Northern SportMod Race of Champions during the IMCA Speedway Motors Super Nationals fueled by Casey's, furnishing the purse for the RoC for the 10th straight year.
Ninety-three different drivers from 13 states have qualified for that race since its inception in 2009.
Modified, Late Model, Stock Car, Hobby Stock and Northern SportMod champions crowned that week at Boone Speedway each receive a set of four shocks while the Late Model runner-up receives a certificate good for $400 off the purchase of a birdcage.
Qualifying feature winners earn $200 gift certificates and Modified, Stock Car, Hobby Stock and Northern SportMod main event qualifiers $100 gift certificates, also good toward the purchase of four shocks. Modified, Stock, Hobby and Northern SportMod heat winners get product certificates good for $25 off the purchase of a single shock.
Information about BSB products and repair services is available by calling 620 326-3152, at the www.bsbgofast.com and bsbshocks.com web­sites and on Facebook.
"It's neat to see BSB Manufacturing reach 15- and 10-year marks with us this season," commented IMCA Marketing Integration and Sponsorship Director Carson Becker-Gramm. "They've been an excellent sponsor of awards for our weekly racers as well as those competing at our premier event, the IMCA Speedway Motors Super Nationals fueled by Casey's."