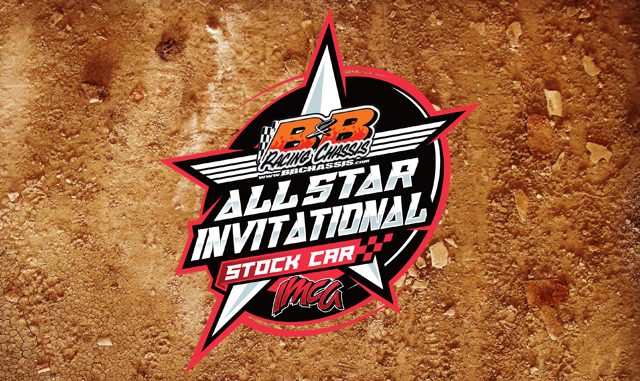 VINTON, Iowa (April 26, 2023) – Two IMCA Sunoco Stock Car drivers raced to eligibility while a third guaranteed himself a starting spot in the upcoming B & B Racing Chassis All-Star Invitational. 
Jeffrey Abbey made the long tow from Texas to win $5,000 and the King of the High Banks main event at Marshalltown Speedway and will be on the starting grid this September at Boone Speedway.
Jeff Ware was the winner of the season-opening special at Off Road Speedway and John Oliver Jr. took another step toward career win number 100 in the division with the Slocum Memorial Weekend checkers at 34 Raceway.
Drivers already eligible winning recent qualifying features were Tathan Burkhart, Blake Clark and Kaden Reynolds. Troy Jerovetz and Dallon Murty also have reserved All-Star starting spots: Jerovetz was a double winner at Marshalltown Speedway and Boone Speedway Frostbusters while Murty scored the Spring Nationals checkers at Beatrice.
The 59 B & B All-Star drivers are:
Dean Abbey, Jeffrey Abbey, Mike Albertsen, D.J. Banks, David Brandies, Randy Brands, Tathan Burkhart, Troy Burkhart, Blake Clark, Tim Clonch, Cameron Cook and Eric Cross.
Zane DeVilbiss, G.W. Egbert IV,Jerry Flippo, Troy Foulger, Kyle Frederick, George Fronsman, Todd Gereau, Adam Goff, Jesse Gonzalez, Jason Gore, Jordan Grabouski and Trent Grager.
Matt Guillaume, Michael Hale, Ray Hoedebeck, Jim Horejsi, Troy Jerovetz, Steven Johnson, Luke Krogh, Patrick Linn, Christopher McCurdy Jr., Brandon McElroy, Dan Mackenthun and Zach Madrid.
Jeff Mueller, Gregory Muirhead, Dallon Murty, Mike Nichols, John Oliver Jr., Graig Osborne, Shawn Parish, Bo Partain, Kaden Reynolds, Dillon Richards, Nick Roberts and Mich Ross.
Cody Smith, Devin Smith, Cameron Starry, Caleb Stone, Dylan Thornton, Dominic Ursetta, Jeff Ware, Paul White, Shelby Williams, Elijah Zevenbergen and Jordan Zillmer.