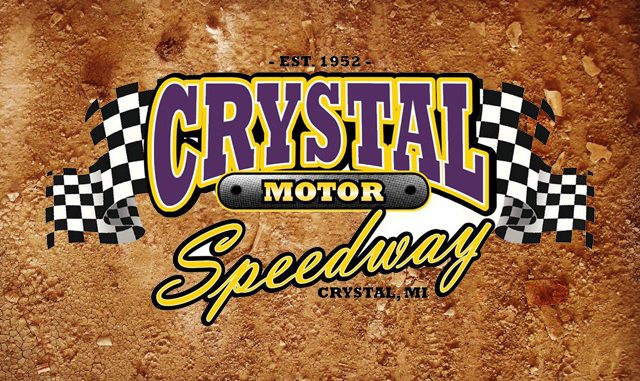 CRYSTAL, Mich. (Feb. 27, 2023) – He's already been a race car driver and owner, but Brian LeBaron sees a childhood dream come true this season as the new promoter and general manager at Crystal Motor Speedway.
"One of the things I love most in life is dirt track racing. This is something I always hoped would happen," said LeBaron, who takes over the helm of the 3/8-mile Michigan clay oval now owned by his brother Jake and childhood friend Steve Vernon and purchased from long-time owners Ron and Mary Jane Flinn. "It's something we started talking about at the 2021 awards banquet. It has taken a while but it finally happened."
"I know there are big shoes to fill, literally, and Ron left us an incredibly good product," he continued. "I love the family atmosphere at Crystal and look forward to seeing my racing family again."
Friesen Performance IMCA Modifieds have run at Crystal, the longest continuously sanctioned track in both Michigan and the Eastern Region, since 1988.
Saturday night IMCA Speedway Motors Weekly Racing programs begin April 15 with national, regional, state and track points to be awarded through the Sept. 15-16 Great Lakes Nationals special.
Modifieds run for $1,500 to win in Fast Shafts All-Star races June 3 and Aug. 12. National, regional and state points will also be given for Wednesday shows June 14, July 19 and Aug. 9 at Crystal.
"IMCA's rules package is written so well and the competition level is so good," LeBaron said. "Speaking as a race fan first, that's what I like best about IMCA and Crystal has always been known for its Modified car count."
LeBaron ran a street stock at home track Crystal during his career, and as a driver or team owner competed at every dirt track but one in the state. His brother Jake owned the Stock Car Mike Vandermark Jr. won his Thursday night heat race with at the 2022 IMCA Speedway Motors Super Nationals fueled by Casey's.
"I promoted a couple street stock events for Ron at Crystal. It's going to be interesting, going from being a driver and car owner to being on the other side of the fence as the promoter," LeBaron acknowledged. "We want to keep making Crystal even better. Projects like replacing seating, adding handrails and keep improving the track surface are all in the works, whenever it doesn't snow."
"We look forward to bringing more fan interaction back to the track," added LeBaron. "A lot of that got lost due to Covid and one of the things we're going to have is a Wheel of Fortune-type wheel that fans can win prizes like pit passes, TVs or bicycles."
LeBaron grew up a couple miles from the track and is also the varsity baseball coach at alma mater and nearby Ithaca High School.
"I think I've missed maybe six nights at Crystal in 15 years. When we got married I told my wife Shannon it had to be in February," he said. "I'm very proud to promote Crystal and to uphold the traditions here."