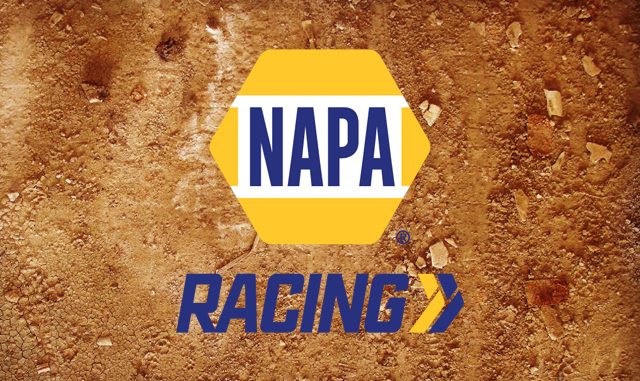 DES MOINES, Iowa (Jan. 20, 2023) – The folks at NAPA knew they'd be part of something big at the 40th IMCA Speedway Motors Super Nationals fueled by Casey's.
But just how big, no one could have known.
Des Moines-based NAPA Iowa returns for a second year as Official Automotive Parts Supplier of Super Nationals, and as title sponsor of the Fan Zone, to be located south of the Boone Speedway grandstand throughout the week of the 41st annual Super Nationals Sept. 4-9.
"Super Nationals was a lot of fun last year. I'm glad we were able to be part of it," said NAPA Iowa General Manager Jason Zeliadt. "I'm glad we were able to connect with so many drivers and everyone at IMCA. There were a lot of cool components to Super Nationals last year. It has its own level of excitement."
A record 1,000 cars icompeted during the history-making 2022 Super Nationals. Fans had the opportunity to interact with drivers and take in regular podcasts at the NAPA-branded Fan Zone throughout the week.
"We dipped our toes in Super Nationals last year and saw how everything worked, how much racing there was and how much our customers enjoyed it," Zeliadt said. "We're really looking forward to being involved all week long at Super Nationals this year."
NAPA product and/or certificates will be presented throughout the upcoming Super Nationals. A limited number of coupons good for $5 off spectator admission for the Friday, Sept. 8 program will be available at participating stores.
More than 700,000 different auto parts and accessories are available through the 57 distribution centers, 6,000-plus stores and 17,000-plus NAPA auto care and auto care collision centers nationwide.
Information about those parts, accessories and services is available on Facebook, at www.napaonline.com or by calling local NAPA Auto Parts stores.
"NAPA coming on board in 2022 was a great addition to a history-making event. With 1,000 race cars at Boone Speedway, the NAPA Fan Zone was a busy place all week," said IMCA Marketing Integration and Sponsorship Director Carson Becker-Gramm. "The NAPA program came together with the fans and drivers in mind. It is great to continue this partnership and continue to increase the fan and driver experience at the IMCA Speedway Motors Super Nationals fueled by Casey's. Remember to check out the all the NAPA Fan Zone experiences and schedule on the IMCA website."