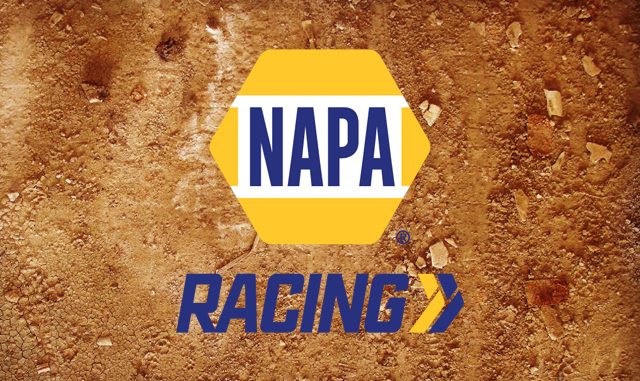 DES MOINES, Iowa – NAPA will bring the automotive parts know how to the IMCA Speedway Motors Super Nationals fueled by Casey's in an official capacity.
Des Moines-based NAPA Iowa has been designated as Official Automotive Parts Supplier of IMCA and of Super Nationals as part of a three-year agreement with the sanctioning body.
NAPA also becomes title sponsor of the Fan Zone, to be located south of the Boone Speedway grandstand throughout the week of the Sept. 5-10 Super Nationals. A limited number of coupons good for $5 off grandstand admission for the Friday, Sept. 9 program will be available at approximately 70 participating stores located across Iowa.
"NAPA is involved in racing at many levels and we have store owners who are part of Super Nationals. I went to Boone for the first time last year and really loved the energy and environment," said NAPA Iowa General Manager Jason Zeliadt. "I saw a lot of our people there, both customers and drivers who walk into their local NAPA stores and buy parts."
After meeting with one group of store owners last fall, he polled NAPA store owners statewide and got an enthusiastic response to the potential new marketing approach.
"I got answers back immediately. They said 'Absolutely,'" Zeliadt reported. "We got together with (IMCA president) Brett Root, then with (marketing integration and sponsorship director) Carson Becker-Gramm."
"The timing for this program is good," he continued. "This is really just dipping our feet into the Super Nationals world to see how it goes. Hopefully it grows and is win-win for everybody."
NAPA product and/or certificates will be presented throughout the week of Super Nationals.
"What I love about my job and my company is that we are focused around the independently owned store. The phrase 'Buy Local' means a lot to us," Zeliadt said. "The thing I like about IMCA and Super Nationals in particular is that these are our local racers. They're our friends and family, and spending the week at Boone is exciting, doing the sponsorship thing, giving awards and being there for the whole experience."
More than 700,000 different auto parts and accessories are available through the 57 distribution centers, 6,000-plus stores and 16,000-plus NAPA auto care and auto care collision centers nationwide.
Information about NAPA parts, accessories and services is available on Facebook, at www.napaonline.com or by calling your local NAPA Auto Parts store.
"From day one of working with Jason, our focus has been the drivers and the fan experience," Becker-Gramm emphasized. "Their desire to create a unique experience is one that I share and through a collaborative effort, the fans and drivers can expect a different feeling in the NAPA Fan Zone during the 40th anniversary IMCA Speedway Motors Super Nationals fueled by Casey's. Thank you NAPA, NAPA Racing, Jason, and the entire NAPA Iowa group for their support of this must-see event."