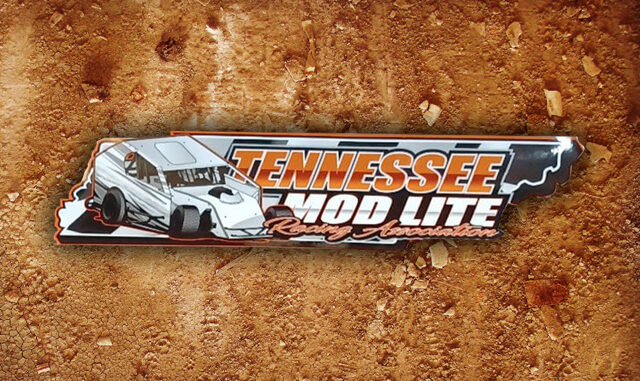 CLARKSVILLE, Tenn. (Jan. 16, 2023) – The second season of competition for the Tennessee Mod Lite Racing Association will be its first under the IMCA sanction. 
Seventeen race dates at four tracks in Tennessee, and a fifth in Kentucky, are scheduled during the 2023 IMCA Speedway Motors Weekly Racing point season. Sanctioned events in both states will be the first for the IMCA STARS Mod Lite division.
Home track Clarksville Speedway hosts eight of those shows, starting with opening night on March 10. Lexington 104 Speedway and Camden Speedway each have three dates, Crossville Speedway two and Kentucky's Paducah International Raceway one.
"We like being part of a national organization. Everything with IMCA is straight up front," said Series Director Eddie Campbell. "Our drivers will have the benefits of IMCA membership, including insurance, and can race for series, state and national points."
"They have the opportunity to go out of state and race at other IMCA tracks knowing their car will be legal because the rules will be the same," he continued.
Branded as the Tennessee Mod Lites last year, the TMLRA used car and motor rules virtually identical to those for IMCA STARS Mod Lites. Tire and shock rules were the biggest difference.
"One of the things about required tire usage is that it puts everyone on an equal basis," Campbell said. "Safety is always the biggest issue so this year our drivers will be required to have a window net."
The long-time announcer at Clarksville had also been on the mic for two traveling series that visited area tracks. He'd been approached by a group of Mod Lite drivers interested in forming a traveling series that would bring full fields of cars to one track, rather than fields of three or four to as many different tracks on the same night.
"I reached out to four tracks and we had 19 races last year," Campbell explained. "We had a core of more than 20 drivers and when we discussed sanctioning during our awards banquet, the vote was overwhelming to go with IMCA."
The Paducah show is on the calendar for April 22 with the season championship event now scheduled at Camden Speedway on Aug. 26. Four non-points races are scheduled in September and October.
"Every one of these tracks has its own characteristics so I don't see the same driver or drivers running up front every night," predicted Campbell. "Clarksville is a bulling, Crossville is high-banked and Camden is wide. Cars will run four and five-wide there. Lexington is new to the schedule and we'll run on the inner oval at Paducah. It's a fifth of a mile so it will be the smallest track on the schedule."
A number of Tennessee Mod Lite drivers, among them Sugar Bowl Winter Nationals winner Ronnie Choate, are already familiar with the IMCA STARS. Series drivers were also special guests at Riverside International Speedway's Mid-South Nationals last fall.