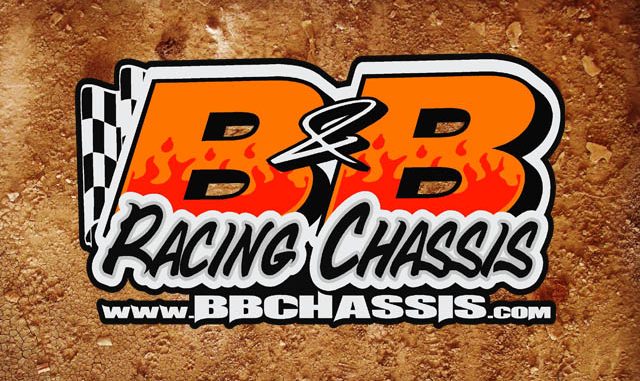 BELLE PLAINE, Minn. (Jan. 11, 2023) – Thirty of the best drivers in the division will be back on the track for the 2023 installment of the B & B Racing Chassis All-Star Invitational. 
The third annual event for IMCA Sunoco Stock Cars will be Thursday, Sept. 7 during the IMCA Speedway Motors Super Nationals fueled by Casey's at Boone Speedway.
2022 state champions and winners of sanctioned events paying $750 or more are eligible to qualify while winners of specials paying $5,000 or more are guaranteed starting spots on the All-Star grid. The winner earns $1,000 and their share of lap money, in addition to a bare powder coated chassis valued at $7,275 courtesy of race title sponsor B & B.
"Feedback from the drivers and the fans following the first two All-Star Invitationals has been nothing but positive," said B & B owner Paul Burger. "When you have that many good drivers in the same race you're guaranteed to have a great show."
The Belle Plaine, Minn., chassis builder has nine IMCA national championships to its credit, including seven of those won by Mike Nichols. B & B-built Stock Cars will see weekly action on tracks as far away as Alaska this season.
"Our cars will run all over the place," said Burger, who won three IMCA Modified track championships at Arlington Raceway before embarking on his own Stock Car career. "I've been building my own cars since 1992 and started building cars for other drivers in 1995."
"There's been a constant evolution in technology, making cars better, faster and most importantly safer," he continued. "Some guys are happy to keep churning out the same cookie cutter cars but to us it's a never-ending deal. We're always trying to change with the times and make our cars better, faster and safer."
Drivers from a dozen states vied in the second annual B & B Racing Chassis All-Star Invitational, won by eventual national rookie of the year Kaden Reynolds.
Information about B & B-built Stock Car chassis is available by calling Burger at 952 873-6261, on Facebook and at www.bbchassis.com.
"The B & B Racing Chassis All-Star Invitational has quickly become a Super Nationals favorite," said IMCA Marketing Integration and Sponsorship Director Carson Becker-Gramm. "We appreciate the support Paul and his team have given to this event and to the IMCA Sunoco Stock Car division."