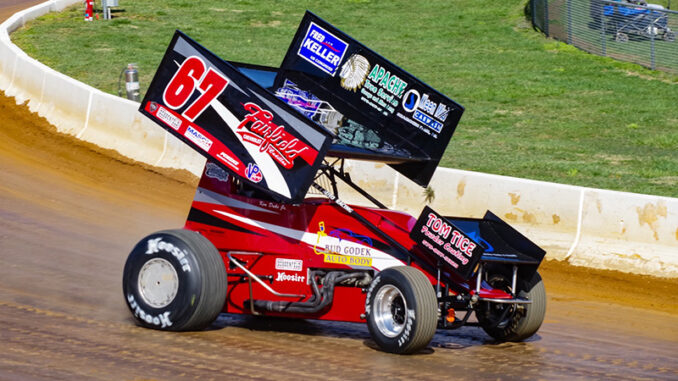 VINTON, Iowa (Dec. 20, 2022) – Cash awards were paid throughout the season and after 2022 point standings became official to drivers in all nine divisions sanctioned by IMCA.
Schaeffer's Specialized Lubricants paid $50 to each of the drivers winning the record 132 state championships awarded this season, including:
Mike Albertsen, Shelby Alves, Jacey Archer, Chaz Baca, D.J. Banks, Kamden Barnett, Owen Barnhill, Katie Barthel, Codey Benoit, Kyle Berry, Adam Birck, Tyson Blood and Brandon Bombardo.
Jerrett Bransom, J.D. Brown, Taylor Brown, Tathan Burkhart, Barry Cannon, Alec Childs, Justin Clark, Jimmy Cole, Danny Concelman, Cameron Cook, Nate Coopman, Cory Craver and Brian Cross.
Paul Culp, Cole Czarneski, Thomas Daffern, Matthew Day, Travis Denning, Gary DeWitt, Kade Dimick, Jimmy Doescher, Jake Donnelly, Tommy Dove, Ken Duke, Cory Dumpert and Tim Eaton.
Tyler Fiebelkorn, Drake Findley, Edward Finger, Kyle Frederick, Spencer Galaway, Todd Gereau, Adam Goff, Miley JoAnn Goldwich-Rhames, Robert Gonzales, Jesse Gonzalez, William Gould, Jordan Grabouski (2) and Ryan Greenwood.
Michael Hale, Ty Hanten, B.J. Haslam, Payce Herrera, Ray Hoedebeck, Bobby Horton, Mike Houseman, Joel Huggins, Steven Johnson, Dave Kappel, Julie Keeler, Justin Kinderknecht and William "Willy" Kirk.
Keith Lamphere, Randy LaMar, Colton Leal, Joe Bob Lee, Patrick Linn, Brady Lorenz, Christopher McCurdy Jr., Dan Mackenthun, Joel Magee, Jacob Mallet Jr., Duane Manning, Jaren Martin and Mike Matlock.
Brad Mick, Jeremy Mills, Mike Mullen, Kaden Murray, Scott Naggatz, Daniel Nekolite, Mike Nichols, Shayna Nieman, Jake Nightingale, Jeff Oliver, Graig Osborne, Shawn Parish and John Paynter Jr.
Jim Pettit, Allison Pierce, Trevor Points, Chad Porter, Kenneth Potter, Dillon Raffurty, Kyle Rasmussen, Jace Reid, John Neil Reid, Bill Rice, Dillon Richards, Steven Richardson and Shailee Robison.
Lyle Russell, Jake Sachau, Matthew Sanders, Kyler Satran, Johnny Scarborough, Jayden Schmidt, Thomas Schulte, Buddy Schweibinz, Trevor Serbus, David Siercks, Hunter Smith, Mike Smith, Traeger Sperry and Tyler Stoddard.
Caleb Stone (2), Mickey Stubbings, Marcus Thomas, Alex Thompson, Marcus Tomlinson, Andrew Tragesser, Michael Trammell II, A.J. Ward, Jacob Waterman, D.J. Werkmeister, Koby Werkmeister and Christopher Zenz.
Ken Duke's Pennsylvania Sprint Series championship was good for $500, courtesy of Precise Racing Products.
Quick Performance gave $100 to top five drivers in national standings for three divisions: Mike Nichols, Cameron Wilkinson, Jordan Grabouski, Jeffrey Larson and Kelly Shryock in the Stock Cars; Dillon Richards, Cory Probst, Mike Smith, Malik Sampson and Jason Wilkinson in the Hobby Stocks; and Matthew Looft, Ryan Peery, Colby Fett, Jake Sachau and Brayton Carter in the Northern SportMods.
IMCA Late Model drivers racing to $250 bonuses from division title sponsor Sunoco were Joel Callahan at Davenport Speedway, Travis Dickes at US 30 Speedway, Cory Dumpert at Boone County Raceway, Tommy Elston at Lee County Speedway, Matt Haase at Off Road Spee.dway, Sean Johnson at Independence Motor Speedway, Justin Kay at Dubuque Fairgrounds Speedway, Andy Nezworski at Benton County Speedway. Matt Ryan at East Moline Speedway and Zach Zeitner at Shelby County Speedway.
And recipients of Yoshimura bonuses of $250, $150 and $100, respectively, were IMCA STARS Mod Lite drivers Riley Clem, Zack Forster and J.D. Brown at Cocopah Speedway's IMCA.TV Winter Nationals; Ronnie Choate, Zack Forster and Dillon Raffurty at Hendry County Motorsports Park's Sugar Bowl Nationals; Justin Kinderknecht, Jon Padilla and Randy Bryan at Stuart Speedway's Cornbelt Clash; Blake Wilson, Jace Reid and Chad Kirkpatrick at Diamond Park Speedway's Tex Myers 8Ball Classic; Dillon Raffurty, Jon Padilla and Austin Gray at the IMCA Speedway Motors Super Nationals fueled by Casey's; Bryce Vowan, Blake Wilson and Todd Minner at Riverside International Speedways Mid-South Nationals; Dillon Raffurty, Brandon Freeburg and Justin Kinderknecht at Valley Speedway's David Raffurty Memorial; Justin Williams, Doug Williams and Joe Isabell at Fulton Speedway's Outlaw 200; Dillon Raffurty, Taylor Hunter and Austin Gray at Heart O' Texas Speedway's Texas Mod Lite Nationals; and Taylor Hunter, Corey Babbitt and Johnny Brown at 105 Speedway's Texas Grand.