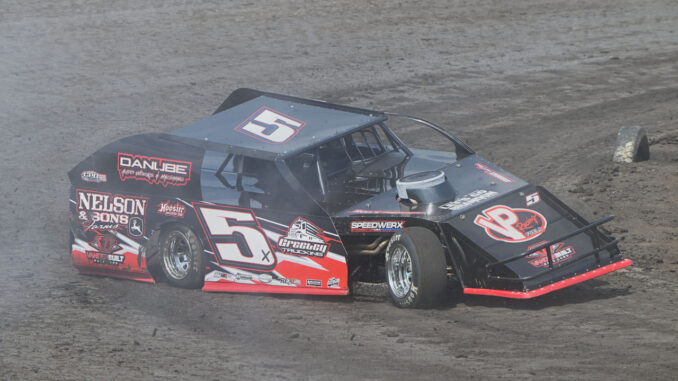 By Ben Deatherage
BOONE, Iowa (Sept. 8, 2022) – It's been a decade since he made the final night of action of the IMCA Speedway Motors Super Nationals fueled by Casey's and Brandon Beckendorf is back at Boone Speedway and looking to end that drought.
Beckendorf, from Danube, Minn., has made the Big Dance once in his distinguished Friesen Performance Modified career, in 2012 when he finished in fourth place.
"You have to be open-minded for Super Nationals," said Beckendorf. "Anything can happen. You can be really good or really bad. It's a luck deal sometimes, and you have to take advantage of the opportunity you are given.
And, he adds, "Every day is a new day."
Beckendorf has seven wins on the season for 2022, most notably the Salute to Veterans show at Clay County Fairgrounds Speedway, his career best payday at $3,500, and at North Central Speedway's Mighty Axe.
"It's been up and down year for us. We seem to run top five at the bigger shows, but we haven't been running hard locally every week," he said. "We've taken a lot of weekends off and run new places for the bigger shows, and what makes the most sense for us logistically with the prices of everything."