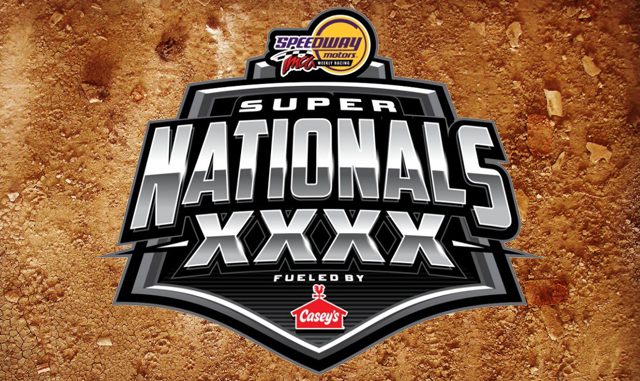 By Ben Deatherage
BOONE, Iowa (Sept. 3, 2022) – Last September, Tim Ward captured the checkered in the Friesen Performance IMCA Modified main event in the Wild Rose Casino Prelude at Boone Speedway.
The Chandler, Ariz., transplant now racing out of Harcourt, Iowa, backed up the Prelude run with a runner-up finish in the Big Dance on the final evening of the IMCA Speedway Motors Super Nationals fueled by Casey's.
"Last year, winning the Prelude gave us a ton of confidence and momentum going into the Super Nationals," commented Ward. "We had a good car, so it helped us a lot."
Ward has made the Big Dance four times since 2016 and has finished in the top 10 twice. In addition to getting second last year, he was 10th in 2016. Both those years he also won a qualifying main event.
Ward has had a lot of success at Boone Speedway over the years.
He has won three weekly main events this season, on April 9, May 14 and most recently on Aug. 13. Ward won the Boone track championship in 2020.
"I haven't been here too much this summer but we usually run pretty good here," he said. "We are going to give it our all and have a pretty good chance to win it."
* * *
Nightingale wants to go dancing at Boone
BOONE, Iowa – Qualifying for the Championship Night main event at the IMCA Speedway Motors Super Nationals fueled by Casey's is a career highlight for any driver.
A select group of them will do so at the 40th annual event Sept. 5-10 at Boone Speedway. One of them is Hutchinson, Kan., racer Jake Nightingale in the Friesen Performance IMCA Modifieds.
"We came out here last month to test and plan ahead for this kind of show," said Nightingale. "We are having a ton of fun here trying to find some new stuff and learn to get faster for every show we run. We will do our best to make that main event on Saturday."
In that lone appearance at Boone Speedway, he was 12th in the main event when the checkered flag waved. Nightingale has accumulated six wins over the season, including three at Dodge City Raceway Park, and leads the track standings at Salina Speedway.
"2022 has been a fantastic year for us," said Nightingale, also eligible to qualify for the Fast Shafts All-Star Invitational.
* * *
Veteran wheelman Lineberry returns to Boone, Super Nationals
BOONE, Iowa – The IMCA Speedway Motors Super Nationals presented by Casey's has become an American racing tradition in its four decades.
An elite group of drivers have won championships and even more have had the honor to make the dance. One of the Friesen Performance IMCA Modified drivers looking to punch his first ticket to the Saturday show is Mike Lineberry.
After more than 20 years of trying to make the prestigious list, the Fremont, Neb., motorist hopes 2022 will be his year.
"I'd like to have some fun here and finally make the show," said Lineberry. "I've been racing 30 years and I've been coming to this deal for about 20."
Lineberry has made three qualifiers since 2015. His best result was in 2016, when he finished 10th.
"This year hasn't been too bad. "Lineberry said. "We've raced about 40 shows or so all over the Midwest. So it's been a pretty busy summer."
* * *
Rollercoaster season brings Erickson to Super Nationals
BOONE, Iowa – The 2022 season has been a rollercoaster ride for Friesen Performance IMCA Northern SportMod competitor Clay Erickson.
Making the journey from Phoenix, Ariz., he is attempting to make his first Big Dance at the 40th annual IMCA Speedway Motors Super Nationals fueled by Casey's. His week will start Saturday with the Wild Rose Casino Prelude.
"My hope is just to make the 'A' main this year on any of the prelim nights," said Clay. "Last year we flat out sucked, so at least we want to make one main to try and get in the big show on Saturday."
Despite not making a qualifier or The Big Dance, Erickson did become just the second Arizona driver to qualify for the BSB Manufacturing Race of Champions.
"This year, we have had bad luck by getting crashed out a lot," he said, "but we have some wins, so that's good, and I'm hoping to end the year strong."
Erickson has won three times in his home state, including two wins at Canyon Speedway Park.
* * *
Lemmens brings title quest to Boone
BOONE, Iowa – As the 40th annual IMCA Speedway Motors Super Nationals fueled by Casey's gets set to start, Luke Lemmens will be among the many drivers from 29 states and four Canadian provinces driver hoping to take home the champions' trophy and paycheck at the end of the week.
The De Pere, Wis., IMCA Sunoco Stock Car driver has been a force to reckon with in his home state and will look to bring that success over to Boone Speedway.
"We are here to have fun," said Lemmens. "We were just in Batesville yesterday but it rained out, so we drove 12 hours to get back here. I'm excited for this week."
Lemmens made the Big Dance in 2018 , finishing eighth.
"To make the dance, you have to have luck on your side. You need to get through your heat race, get through your qualifier and go from there," he said.
"We have a brand new car this year with six wins on it. We have finished outside of the top five just one time. The car has been really good," he added.
* * *
IMCA.TV broadcasts the Sept. 3-4 Prelude and the Sept. 5-10 IMCA Speedway Motors Super Nationals fueled by Casey's.