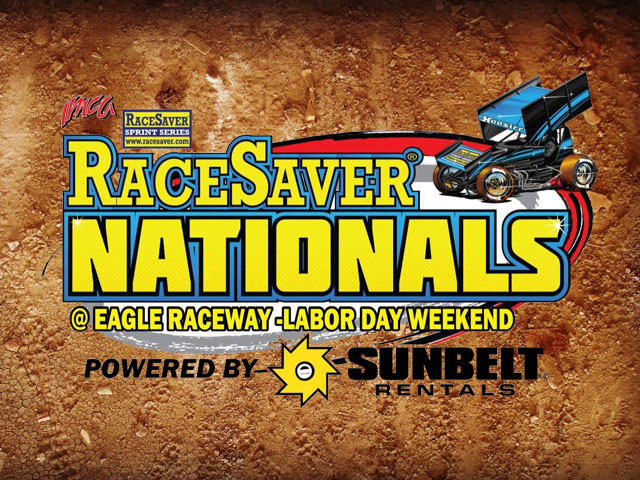 By Greg Soukup
EAGLE, Neb. (Sept. 1, 2022) – The first night of the 10th annual IMCA Racesaver Nationals went off without a hitch Thursday evening at Eagle Raceway.
Mother Nature cooperated, giving us a beautiful afternoon and evening with a nice breeze as the fans watched several sets of hot laps to allow the out-of-towners a chance to get reacclimated with the high-banked 1/3-mile oval.
After hot laps were done there were five heats of IMCA RaceSaver Sprint Cars attempting to be a part of Saturday's Race of Champions.
Plenty of Sprints were on hand, with a good deal more expected on site as quite a few of the regulars at America's Home Track will join them in the house beginning on Friday.
Tonight's action kicks off with hot laps at 5 p.m. and racing to start at 6 p.m. to set the front three rows of three cars for Sunday's Big Dance.
Front gates open at 4 p.m. with adult admission $18, children 6-12 $5 with kids five and under free.
Pit gates will open at 3 p.m.