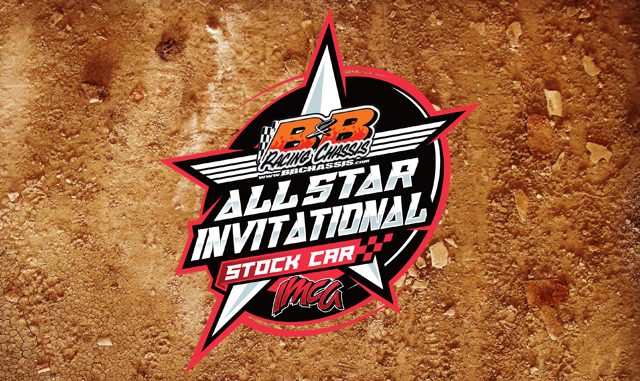 VINTON, Iowa (Sept. 2, 2022) – Three more drivers will contend for starting spots in the B & B Racing Chassis All-Star Invitational.
Nathan Ballard and Aaron Spangler both won weekly qualifying events while former IMCA Late Model driver Mike Smith now of Kellogg won the First Time Winner special at Boone Speedway.
Dallon Murty and Elijah Zevenbergen also won qualifying events but were already eligible.
Remaining qualifying events include the Friday night program at US 36 Raceway, Saturday's Prelude at Boone Speedway and Labor Day Clash shows at Mohave Valley Raceway and Mighty Axe Shows at North Central Speedway.
And the winner of this weekend's Schoenfeld Headers Mid-America Stock Car Championship at Batesville Motor Speedway becomes the final automatic qualifier for the second annual event.
All-Star qualifying is on Wednesday, Sept. 7. Kelly Shryock defends his B & B Racing Chassis All-Star Invitational crown during the Thursday, Sept. 8 IMCA Speedway Motors Super Nationals fueled by Casey's program at Boone.
B & B All-Star eligible drivers include:
Jeffrey Abbey, Nathan Ballard, Renn Bane, Jason Batt, Joe Bellm, Chase Berkeley, Tom Berry Jr., Allen Bradley, David Brandies and Randy Brands.
Ron Brewer, Larry Brigner, Jeremy Brookshire, Nick Buckarma, Tathan Burkhart, Blake Clark, Kyle Clough, Garrett Corn, Marie Curtis and Josh Daniels.
Jeff Danos, Kevin DeBaere, Todd Decker, Zane DeVilbiss, P.J. Egbert, Tommy Fain, Dalton Flory, Troy Foulger, Todd Gereau and Jeremy Gettler.
Adam Goff, William Gould, Jordan Grabouski, Trent Grager, Derek Green, Dustin Griffiths, Mike Hagen, Brock Hamilton, Lance Hanson Jr. and Markiss Harcrow.
Ed Henderson, Gene Henrie, Miciah Hidlebaugh, Chanse Hollatz, Danny Holt, Jim Horejsi, Tyler Iverson, Michael Jaennette, Nicholas Johnson and Austin Kaplan.
Randy Klein, Taylor Kuehl, Benji LaCrosse, Jeffrey Larson, Dillion Lawrence, Benji Legg, Luke Lemmens, Patrick Linn, Wheat Lippelman and Justin Luinenburg.
Brandon McElroy, Dan Mackenthun, Cole Mather, Mitch Meier, Mike Mullen, Angel Munoz, Dallon Murty, Damon Murty, Mike Nichols and Chad Palmer.
Bo Partain, Mike Petersilie, Kris Peterson, Kyle Pfeifer, Bryce Pritchett, Dustin Reeh, Ondre Rexford, Kaden Reynolds, Cade Richards and Jason Rogers.
Mich Ross, Jerry Schram, Kelly Shryock, Devin Smith, Mike Smith, Roy Smith Jr., Rod Snellenberger, Jesse Sobbing, Aaron Spangler and Johnny Spaw.
Matt Speckman, Jeff Steenbergen, Caleb Stone, Paul Stone, Larry Thompson, Dylan Thornton, Joel Tigges, Heath Tulp, Rob VanMil and Kyle Vanover.
And Dustin Vis, Edwin Wells, D.J. Werkmeister, Cameron Wilkinson, Jed Williams, Shelby Williams, Collen Winebarger, Casey Woken and Elijah Zevenbergen.
Additions to this list should be made by contacting Bill Martin at the IMCA office.