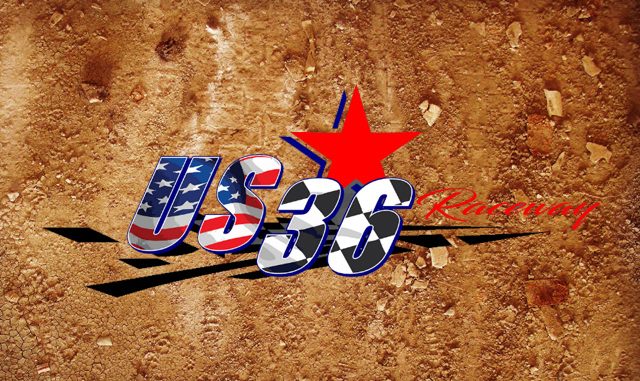 OSBORN, Mo. (July 25, 2022) – One of the biggest events in Show-Me State IMCA Sunoco Stock Car Racing comes to US 36 Raceway this Friday night, July 29 as the Joe Crist Memorial kicks off.
The winner earns $2,262 and B & B Racing Chassis All-Star Invitational qualifying eligibility. Starting the main event is good for a minimum of $140. Both the hard charger and hard luck drivers pocket $162 with $262 paid for the longest haul, $62 to each heat race winner and $62 to the driver drawing the no. 62 chip.
Pit gates open at 5 p.m. and the gates open at 6 p.m. Hot laps are at 7:30 p.m. and racing is at 8 p.m.
Last year's winner, Travis Barker from Sioux City, Iowa, will attempt to defend his title from 2021 but a lot off stiff competition will stand in his way. There will be action like non other on the high banks as we honor one of the greats in Joe Crist as this race gets bigger and bigger, richer and richer each and every season.
The Crist Family in association with Jon Boller and Family always have things ready and make sure it is a class operation. Due to the number of entrants and number of prizes the Crist Family will be giving away to drivers, the drivers' meeting for Pure/Hobby Stocks and Stock Cars will start at 6:45 p.m. at the flags in the pit area.
The Shocker Chassis Stock Car 6 Pack Shootout will follow the Crist Memorial and what an event this has become as voting is underway and is heavy and neck and neck among many drivers. Fans, be sure and drop your name into the coffee can announcer Rick Staley will have set up at the beer shack for your chance to win cash from Shocker Chassis.
Two fans' names will be drawn at intermission and automatically win $50 just for playing; these fans will then have a chance to pick the winner of the Shootout and win an additional $50 if correct. Total purse is $500 as the winning driver will automatically receive $300 with an additional $50 if one fan chooses correct and $100 if neither fan is correct.
Three participants are automatic entries as JJ Baumli was last season winner of the Shootout. Defending winner Barker and the longest haul will be entered. That leaves three positions for the fans to fill, so keep those votes rolling in!
In two weeks, Aug. 5, we will have the Doyle Lance Remembrance race including the X'Factor Motorsports Kids Coin Drop on the front stretch with over $1,000 cash for the kids. This will also be Back to School Night with free filled backpacks for the school kids as well. Anyone wishing to donate supplies to fill the backpacks, please bring them to the announcer's booth this Friday night so we can get them packed and ready. Judy Staley Photography has graciously donated the backpacks, just asking for a little help filling them.