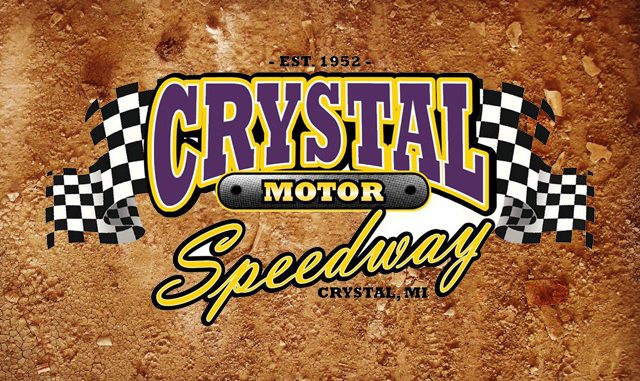 By Verwayne Greenhoe 
CRYSTAL, Mich. (May 14, 2022) – Crystal Motor Speedway canceled events scheduled for Saturday night due to wet conditions and the threat of rain.  
Racing aside, the track would like to take a moment to recognize our loss.
Early in the afternoon of May 11, Crystal Motor Speedway and Montcalm County lost an employee, a faithful friend, family member, and a wonderful human being. Brandon Bogart had worked at the track since he was 12 and was a fireman for Crystal Township, Home Township and the Stanton Community fire departments.
He had been fighting cancer for over a year at Metro Hospital and finally laid down his fireman's coat and went 'home.' Brandon fought the disease with courage and humor.
Ron Flinn, CMS owner and promoter said, "Brandon was a great person who always went above and beyond to help people at the track and in the community for a lot of years. We will miss him."
Visitation will be on Wednesday, May 18, from 2 to 4 p.m. and 6-8 p.m. at the First Baptist Church of Carson City Fellowship Center (10204 E. Carson City Road) with funeral services on Thursday, May 19, beginning at 11 a.m. at the First Baptist Church of Carson City Fellowship Center. Graveside services will be held at Evergreen Township Cemetery.
Our thoughts and prayers are with his family, his wife Rebecca, his son Andrew, the racing community, and his brothers and sisters in the fire service. There have been better men, but not many. Godspeed Brandon.
Next week at Crystal Motor Speedway is a full show with gates open at 4 p.m. and racing at 7:30. Pit passes are $30, grandstand tickets are $15 for adults, and kids 5-11 are $5. Family passes on regular race events will be $35 for two adults and two children.
Further information can be obtained by visiting the track website at crystalmotorspeedway.com.