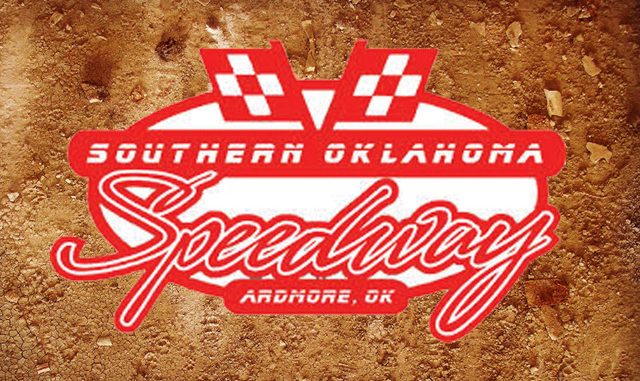 By Ben Deatherage 
ARDMORE, Okla. (April 9, 2022) – Southern Oklahoma Speedway had another great installment to its 2022 campaign with Smiley's Racing Products Southern SportMods and IMCA Sunoco Stock Cars on the Saturday night card. 
In the Stock Car main, Blake James got the lead on the opening lap but got high out of turn four, allowing Marcus Hahn to get underneath him and hold down first place on lap one. The Ardmore had Todd Decker on his heels and chomping at the bit to get around him.
The lone stoppage of the main event was on lap nine and allowed Decker to crank up the heat on Hahn for the top spot.
Hahn successfully kept all challengers at bay for the checkers. Larry Bradley ended in second over Decker in third. Ray Allen Hoedebeck started dead last and placed fourth with Ryan Bohnstedt picking up fifth.
Brandon White blitzed out in front of the pack as the Southern SportMods got their feature underway. White did have some contenders to deal with, among them Jeramie Cox, who eventually threaded the needle on the fourth circuit to get into first place.
White got his elbows up to move past Cox and reclaim the position on lap five. Then Oliva powered his way past both White and Cox to get to the point.
Oliva had to deal with a pair of cautions, which bunched the field up, but he took off on every restart and cruised to his first victory of the season. Cox ended as runner-up while Tommy Dove, Devin Chambers and Dan Day completed the top five.