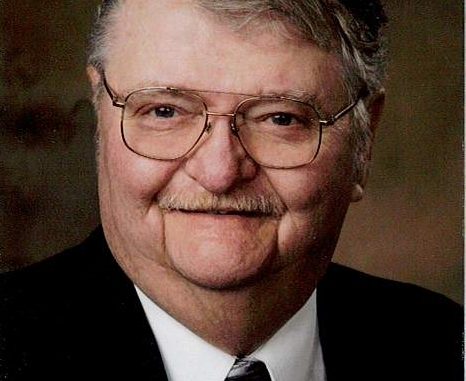 Roger Vansickel, 75, of Radcliffe died on Wednesday, March 23, 2022 at Baxter Medical Center in Mountain Home, Arkansas. Funeral services will be 10:30 a.m. Saturday, April 2, 2022 at Foster Funeral and Cremation Center. Burial will follow at Graceland Cemetery. Visitation will be held Friday evening from 5:00 p.m. to 7:00 p.m. at the funeral home.
Roger Lee Vansickel, son of Jess and Mildred (Brown) Vansickel, was born April 1, 1946 in Webster City. He graduated from South Hamilton High School in 1965. Roger served in the United States Army from 1966-1968. On October 14, 1972 he was married and to this union three sons were born. On December 17, 2006 he was united in marriage to Marilyn Agnes Smith in Nevada.
Roger worked at Electrolux for many years. He owned and operated V.C.R. Action Video. He was a member of the WC Cruisers, Gold Wing Road Riders Association Fort Dodge Chapter IA – W and the Mason City Chapter D Region E. Roger was honored to participate in the Brushy Creek Honor Flight.
He is survived by his wife of 15 years, Marilyn Vansickel of Radcliffe; sons, Jerry (Jackie Schmillen) Vansickel of Urbandale, Jamie Vansickel of Radcliffe, Jason (Jennifer) Vansickel of Webster City; step-son, David (BreeAnn) Vrba of Eagle Grove; nine grandchildren, Isabella, Emma, Lincoln, and Chloe Vansickel, Natalie, Aidan, Jana, Alaina, and Abrum Vrba; sister-in-law, Chris Vansickel of Nevada; nieces and nephews, Shawn, Stephanie, Westly, Amanda, Auni, Vicki, Michele, Greg; and many extended family members and friends.
In addition to his parents, he was preceded in death by his brother, Gary Vansickel.