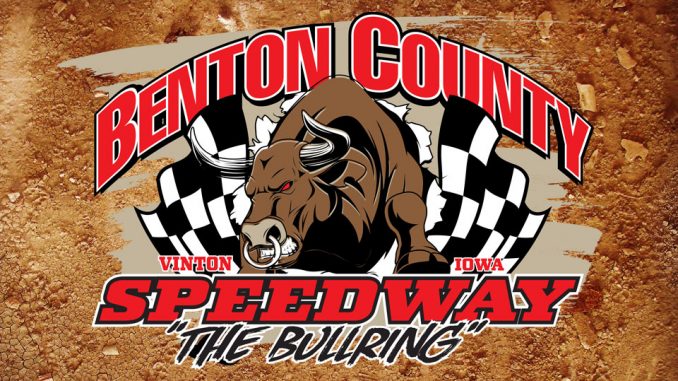 VINTON, Iowa (March 16, 2022) – An old tradition is returning for race fans of The Bullring.
What used to be an annual event to kick off the season at Benton County Speedway, the annual car show on the streets of downtown Vinton is making its return.
Sponsored and hosted by Ron Da Voo Lounge and Deli, competitors at The Bullring are invited to put their cars on display from noon-4 p.m. on 1st Ave Saturday, April 2.
Prizes will be awarded in each of the six weekly divisions scheduled to compete this season – IMCA-sanctioned Modifieds, Stock Cars, Hobby Stocks, Northern SportMods and Sport Compacts, plus Legends. A Best of Show award is sponsored by Lil Racer Car Club.
The annual Frostbuster for IMCA Modifieds, Stock Cars, Hobby Stocks and SportMods will open the 2022 season on the fast quarter-mile Wednesday, April 6. 
Opening night for weekly points racing is slated for Sunday, April 24.
For the latest speedway news, visit the online home of The Bullring at www.bcsbullring.com or check out the track's Facebook page @BCSBullRing.