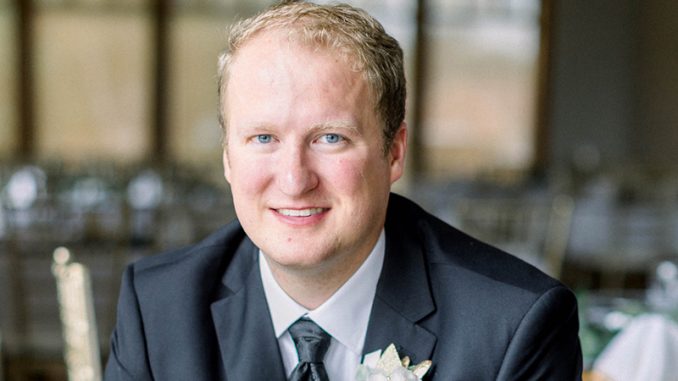 VINTON, Iowa (Feb. 8, 2022) – Carson Becker-Gramm brings a wealth of on- and off-track expertise to his new position as marketing integration and sponsorship director for IMCA. 
In addition to working with current and prospective sponsors in maintaining and creating new awards programs, he'll attend select weekly as well as special events including the Corral Sales Dakota Classic Tour and the IMCA Speedway Motors Super Nationals fueled by Casey's.
"I like the reach of IMCA and the opportunity of its sponsorship programs. I want to utilize IMCA.TV and bring in new sponsorships to benefit drivers and tracks," said Becker-Gramm. "I like the platform that's been built with IMCA's social media and the stories they've written to publicize their drivers and races."
"I enjoy new ideas," he added, "and definitely want to hear them."
A native of South Dakota, Becker-Gramm earned sports management and economics degrees at Minnesota State University in Mankato.
He interned at Elko Speedway and worked at Granite City Motor Park before taking the executive director's post with WISSOTA in 2018.
"My dad announced at Brown County Speedway in Aberdeen. My earliest racing memories are falling asleep in the little closet in the crow's nest where he kept cassette tapes," he said. "Then he took me to the go kart track next door and I knew that's what I wanted to do next."
During his 15-year on-track career, Becker-Gramm raced go karts, won an international championship in the Legends Cars and finally ran a WISSOTA Super Stock.
"We were friends with a guy who was semi-retiring. We wanted to race closer to home and it felt like a super stock would be a good fit," he said. "I just like racing. I like working on the car and I like racing against good drivers. I'm very competitive, let's put it that way."
His uncle Dave and aunt Sue Weisz operate Gallatin Speedway, an IMCA sanctioned track, and his visits to that Montana track to help in concessions or compete helped pique his interest in what it takes to promote a race track.
Becker-Gramm and wife Casey got married in the middle of the race season last July and have a family of one dog and two cats. Residents of St. Cloud, Minn., they'll take a brief, belated Florida honeymoon following the promoter workshops this month.
"We've come to know Carson through industry events, primarily the RPM workshops," said IMCA President Brett Root. "He has a passion for the sport and definitely brings a knowledge of the industry and its participants to IMCA. He is a great and welcomed addition to our staff. I think the membership of this organization will agree."