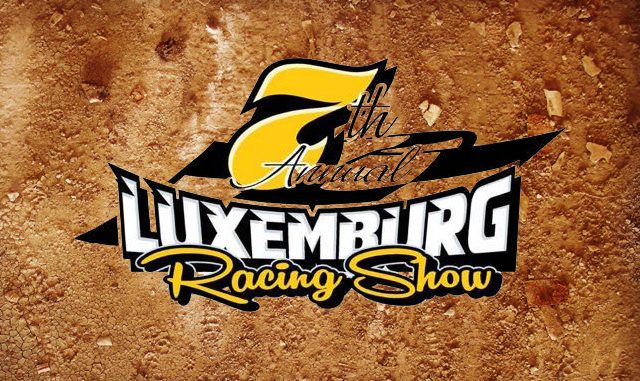 LUXEMBURG, Wis. – The seventh annual Luxemburg Racing Show, which will return to the Kewaunee County Fairgrounds Exposition Building this Saturday, Feb. 5, is sold out. 
According to show organizer Derek Moede, all vendor spots are filled for the popular off season gathering of the racing community.
"I will have a waiting list of sorts if anyone cancels at the last minute," Moede explained. "But our response for this show has been solid, especially since we're returning back to Luxemburg."
IMCA will be among those represented at the pre-season spectacular, as will 141 Speedway, The 'Burg Speedway, Dan Lewis Photography and motorsports author Joe Verdegan who will have his entire selection of motorsports books for sale, including his most recent Amazon No. 1 best seller "5-10-32 McBride, Parker & Anvelink."
"We've also got a ton of used parts tables too," Moede explained. A free sponsorship seminar will take place in the conference room at 1:30 p.m. which will offer tips to race teams to secure marketing partners for their race teams."
The show allows racers to buy/sell or trade new or used race parts, equipment and supplies. The heated expo building, located on the east end of the fairgrounds, provides ample space for tables, booths and exhibits.
You can reach Moede at 920 639 4455 to reserve a spot on the waiting list should there be any cancellations.  Vendor tables are $20.
Nearly 600 people made their way through the doors of the show the last time it was held in Luxemburg in 2020. The event has served as the traditional "winter gathering" for the stock car racing community in Wisconsin.
The show hours run from 9 a.m. to 3 p.m.
Parking is free with food and beverages prepared and sold by the FFA Algoma Alumni.
Adult admission is $5 (including vendors). Kids 12 and under are admitted free. You can become a member of the group "Luxemburg Racing Show" through Facebook as well. All up-to-date information regarding the show, including new vendors who sign up, will be released through this Facebook page.