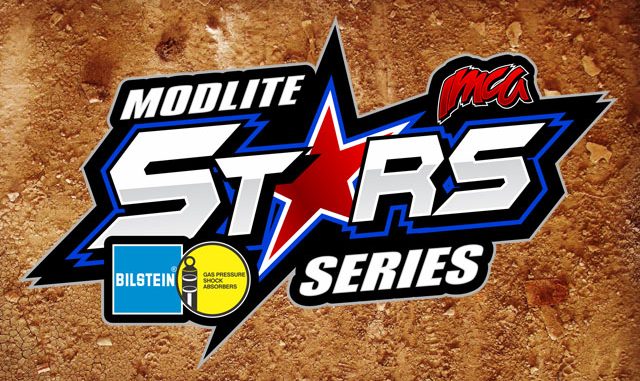 CLEWISTON, Fla. – With the opportunity to win over $6,000 and an entry fee of just $100, hotels and Air BnB's are already filling up fast in and around Clewiston, Fla., says IMCA STARS Mod Lite Director Jimmy May
The 2022 IMCA STARS Mod Lite Winter Nationals Sugar Bowl, is being held at Hendry County Motor Sports Park in Clewiston Feb. 8-12.
"We will be kicking off the event on Tuesday, Feb. 8 with our second annual Big Bass Fishing Tournament and you have until Jan. 24 to register for that," May said. "Then join us to get your cars all dialed in and pre-teched at practice night Wednesday, Feb. 9. We will end the night with the Race Of Champions Invitational."
That race pays $500 to win, with the runner-up earning $400, third place paying $300, fourth place $200 and the remainder of the field $100 each. A maximum of 20 cars will start the RoC.
Thursday, Feb. 10 starts the first full program with the addition of a Manufacturer's Race.
"This will allow builders of STARS Mod Lites and Mod Lite engines to duke it out and showcase their best equipment," explained May. "The purse will be determined based on number of entries and we are almost full. A maximum of 20 cars will also start this race so there will be qualifying if necessary and every manufacturer will be represented by at least one of their entries."
Friday, Feb. 11 features another full program and gives drivers the last opportunity to make sure they are ready for Saturday's $5,000 to win, $500 to start Sugar Bowl National Race.
"We will also continue the traditional non-qualifiers race, giving every driver who wasn't able to make an "A" feature the opportunity to race a feature," May said. "This race will pay $300 and a trophy to the winner with $100 to start."
"And as always with the STARS Winter Nationals, there will be tow money paid for each night, $50 on Thursday and Friday with $500 to win and $150 to start, and $100 tow will be paid on Saturday," he added. "All of this racing action and a great purse for only a $100 entry fee and pit pass."
Drivers will be able to pre-register on MyRacePass beginning in January.
 "Don't wait until the last minute, make your plans and reservations to be part of possibly the biggest STARS Mod Lite event of all time," said May. "Happy holidays, and I look forward to seeing everyone in Clewiston."