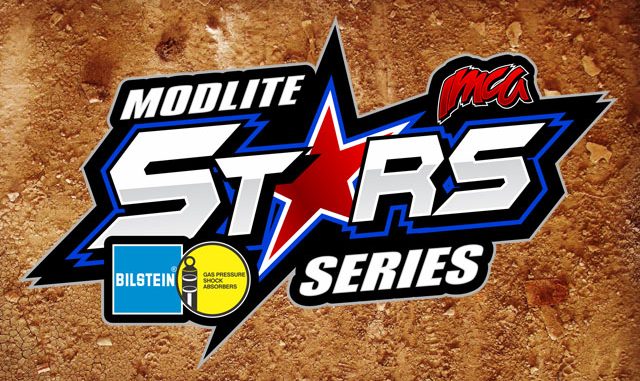 CLEWISTON, Fla. – The big money is at stake on the final night of February Winter Nationals doubleheader dates for the newly IMCA sanctioned STARS Mod Lites.
The Saturday, Feb. 13 feature at Hendry County Motorsports Park, part of the Sugar Bowl program at Clewiston, pays $5,000 to win and a minimum of $250 to start. Pit gates open at 11 a.m. and racing starts at 1 p.m. The non-qualifier race that evening pays $250 to win and $125 to start and tow is $100.
Bubba Raceway Park in Ocala and Hendry County host the first Mod Lite events sanctioned by IMCA.
The Feb. Friday, Feb. 5 feature at Bubba pays $750 to win, $100 to start and $50 tow while the Saturday, Feb. 6 feature sports a $1,500 top prize with $200 paid to start and $100 tow. A practice night and $300 to win, $100 to start race of champions kick off the Sugar Bowl Winter Nationals weekend Thursday, Feb. 11 at Hendry County. The Friday, Feb. 12 feature pays $750 to win and $225 to start, with $50 tow.
National special events sponsor Yoshimura pays $500 to eligible podium finishers at both Saturday shows, adding $250 to the winner's shares with $150 going to the runners-up and $100 to each third place driver.
Product certificates from Aero Race Wheels and G-Force Racing Gear will be awarded to Mod Lite com­petitors in Florida as well.
Two-day registration for both Winter Nationals events is $150. IMCA Speedway Motors Weekly Racing National and KMJ Performance Florida State points will be awarded at all four Winter Nationals race pro­grams.
Pits open at Ocala late morning on Feb. 3. Registration and pre-tech begins at noon, the drivers' meeting is at 4 p.m. and the Thursday, Feb. 4 practice starts at 7 p.m. Registration and tech are at 2 p.m. the drivers' meeting is at 6 p.m. and racing follows 7 p.m. hot laps Friday and Saturday.
Pits are open all week at Clewiston. Registration and pre-tech are at noon, the drivers' meeting is at 4 p.m. and the race of champions follows the 7 p.m. Thursday practice.
Registration and tech is at 2 p.m. Friday and Saturday. Friday's schedule sees the drivers' meeting at 7 p.m. and racing following the 8 p.m. hot laps. On Saturday, racing follows the 6 p.m. drivers' meeting and 7 p.m. hot laps.
More information about Winter Nationals, and the inaugural Big Bass Fishing Tournament for event drivers and officials on Feb. 10 at Lake Okeechobee, is available on Facebook or by calling Division Director Jimmy May at 515 205-1258.
IMCA sponsors giving post-season awards to Mod Lite drivers now include Demon Decals, Eibach Springs, Hoosier Tire, JAZ Products, Kirkey Racing Fabrication, KMJ Performance, KRC, QuickCar Racing Prod­ucts, RACEceiver, Speedway Motors, Summit Racing Equipment and Zamp Racing.