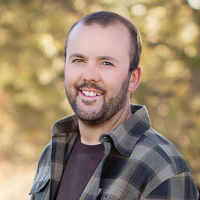 BRUSH, Colo. – Zachary Christopher Smith, age 35, passed away Dec. 12, 2021 in Brush, Colo. Zach was born on June 3, 1986 in Hoisington, Kan.
A pillar in his community, Zach was a 2004 graduate from Fort Morgan High School. He was a local small business owner, amazing husband, father, son, uncle and friend to anyone he met. A family man to his core, Zach was the favorite coach in town; coaching T-ball, baseball and soccer. If he wasn't on a field, he could be found on the race track or out hunting and fishing with his boys.
Zach is survived by his wife, Cassandra Smith; their three sons, Hunter Smith, the IMCA national and Northern Region Hobby Stock rookie of the year this season, Houston Smith and Haxton Smith. He is also survived by his sister, Jen Vondy and husband Colby Vondy; parents, Richard and Angela Smith; grandparents, Ronnie Funk, Connie Meharg and Sue Wagner; mother-in-law, Anita Webster; sister-in-law, Kayla Hietbrink; nephews, Kamyrn Smith, Gunner and Boone Vondy and Kayson Hietbrink; and many other family members and friends.
He was preceded in death by his brother, Dustin Smith; his grandfather, Bernard (Bird) Wagner; his great grandfather, Walter Meharg; and great grandmother, Ruth Meharg.
Funeral services and send off will be Saturday, Dec. 18 at 10:30 a.m. at I-76 Speedway, 16359 CR S Fort Morgan, Colo., 80701. Reception will follow at Riverpoint Event Center at 19201 CR 24 in Brush.
There is a Zach Smith memorial page on Facebook that will have updated information on how to best assist the family in the coming weeks.