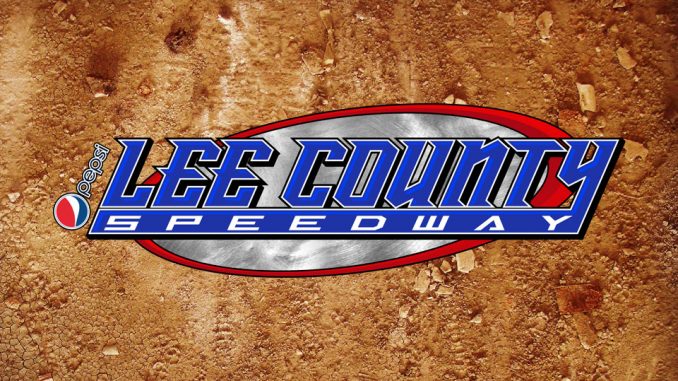 By Brian Neal 
DONNELLSON, Iowa – The inaugural Hinkle Auto Sales Drive For 5 finale for IMCA Modifieds is set for this Friday, Aug. 20 at Lee County Speedway in Donnellson. A $5,000 payday is up for grabs for 16 drivers but $2,000 is guaranteed to any other driver who isn't qualified.
In 2020, promoters Brian and Marcie Gaylord decided to try a Drive For 5 mini-series for IMCA Sunoco Late Models. With the success it generated, they decided to do the same mini-series for IMCA Modifieds for the 2021 season.
How it worked was there were seven qualifying nights scheduled and a driver had to race in all but two of those events to be eligible for a $5,000 payout in the finale.
Mother Nature claimed one of the qualifying nights, leaving only six race events being run. Which meant any driver who ran at least four of those nights is still eligible for a shot at $5,000. Sixteen drivers emerged from the group that has a chance at 5K on Friday and those drivers are Michael Long, Cayden Carter, Dennis LaVeine, Chris Zogg, Jeff Waterman, Mark Burgtorf, Drew Janssen, Brandon Dale, Bill Roberts Jr., Levi Smith, Blake Woodruff, Cody Bowman, Austin Howes, Scott Boles, Daniel Fellows and Steve Picou.
Any driver who didn't meet the qualifying criteria still has a chance to race for $2,000 to win, with $200 guaranteed to start the feature event. The complete payout for this Friday is as follows: 1. $2,000; 2. $1,500; 3. 800; 4. $700; 5. $600; 6. $500; 7. $450; 8. $400; 9. $375; 10. $350 11. $325; 12. $300; 13. $275; 14. $250; 15. $225; 16. – 24 $200 and tow set at $100.
All of this is being paid out without an entry fees, thanks to Hinkle Auto Sales, Mike Campbell's Body Shop & Towing, Old Barn Taxidermy, Donnellson Tire & Service, and promoters Brian and Marcie Gaylord.
How the race format will work is all IMCA Modified drivers will draw for a starting spot in the set of two passing points heat races. The first set of heats will be lined up by lowest pill draw, with the second set being inverted. Drivers will earn passing points in both sets of heat races and will be combined after round two is completed.
The top 18 drivers will be locked into the feature event, with the remainder having to run "B" mains if necessary. If all 16 of the qualified drivers don't qualify for the feature out of the heat races and "B" mains, there will be two guaranteed provisionals for those drivers.
The feature event will be 50 laps in length, with a 10 minute break after lap 25 is scored complete. The field will be brought to a stop on the front stretch, where they will be allowed to change anything on the car in that 10 minute break with the exception of tires. If the crew decides to change tires then they will have to start at the rear for the restart. The final 25 laps will follow the 10 minute break, and an inaugural Drive For 5 champion will be crowned.
Gates will open at 5:30 p.m., the pill draw will end at 6:45 p.m., and hot laps are at 7 p.m. with racing to follow. Pit passes are $35, ages (7-13) $20, ages (4-6) $10, and ages (3 and under) $5. For more information like Lee County Speedway on Facebook, visit their website at www.leecountyspeedway.com, or call Brian Gaylord at 319 371-6744.