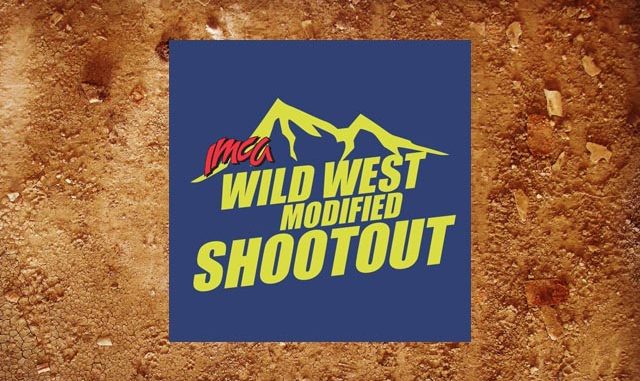 By Ben Deatherage 
BANKS, Ore. (Aug. 13) – The third different leader raced to his third feature win in seven Wild West IMCA Modified Shootout starts Friday at Sunset Speedway Park.
Collen Winebarger got the best of a 23-car IMCA Modified field at Banks Bullring, earning $1,000 for his career 11th series triumph.
Jake Mayden led the field at the start of the 40-lap main event and remained the pacesetter until lap five, when Greg Walters overtook him.
Winebarger chased down Walters after one of seven restarts and took control of the top spot on lap 15, dealing with any lapped traffic and leading the rest of the way.
Mayden rallied to end the race second while Grey Ferrando placed third. Greg Walters took home fourth while the top five was completed by Craig Cassell in fifth.
The Karl Kustoms Northern SportMods had their final night alongside the Wild West Modified Tour. The 25-lap main event saw Dustin Comer take the lead from Michael Melton by the completion of the second circuit.
Comer dominated the rest of the way to win his third race of the week. Comer now has seven KMJ Performance Oregon State wins to his name and his first-ever at SSP.
Keith Foux was the runner-up over Chris Frisbie. Ryan Peery got fourth while fifth in the finishing order was Trevor Points.
Feature Results
Modifieds – 1. Collen Winebarger; 2. Jake Mayden; 3. Grey Ferrando; 4. Greg Walters; 5. Craig Cassell; 6. Jerry Schram; 7. Bricen James; 8. Jesse Williamson; 9. Curtis Towns; 10. Paul Culp; 11. Ray Elwess; 12. Jeffrey Hudson; 13. Brenton Schnitzer; 14. Tom O'Gorman; 15. Aaron Elwess; 16. Ian Whisler; 17. Tyson Blood; 18. Eston Whisler; 19. Jared Domingos; 20. Cody Jones.
Northern SportMods – 1. Dustin Comer; 2. Keith Foux; 3. Chris Frisbie; 4. Ryan Peery; 5. Trevor Points; 6. Michael Melton; 7. Matt Sanders; 8. Skyler Winebarger; 9. Zach Riehl; 10. Jeff Cluff.