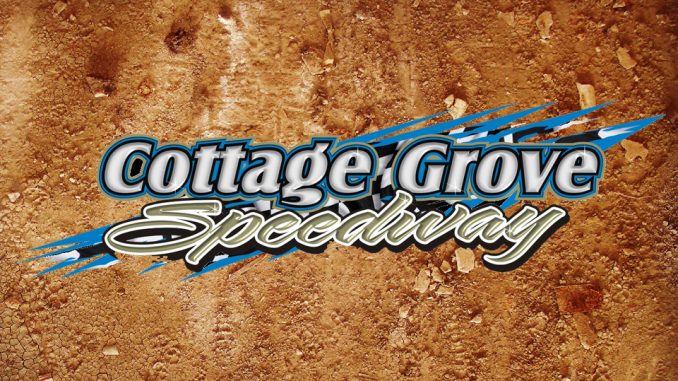 By Stephanie Deatherage  
COTTAGE GROVE, Ore. (June 19) – The second and final night of the Father's Day Weekend doubleheader at Cottage Grove Speedway was on Saturday, with three IMCA divisions on the card.
Paul Culp took charge at the start of the IMCA Modified main. Unfortunately, Culp spun on lap seven, handing first place to Paul Rea, who then had to deal with several restarts from some fast drivers nipping at his heels.
Despite all the advances and the potential moves to overtake him, Rea held his composure to win his first race of the season. He joins the victor's list in Cottage Grove Speedway, KMJ Performance Oregon State, and Shaw Race Cars Western Region competition. It is his first IMCA Modified win since Sept. 19, 2020, also at Cottage Grove.
Chad Groves was runner-up with Jake Mayden third. Curtis Towns was fourth while fifth was Derick Young.
It would be a wild and crazy Karl Kustoms Northern SportMod main event. On seven occasions, racing came to a halt due to incidents, including two red flag incidents. Salem teenager Trevor Points set the tone early when the initial green flag dropped. Points stayed at the front until lap six when Matt Brown passed him. Brown then held first place down for most of the race.
Aaron Bloom managed to methodically get to the front and be the new race leader on lap 18. The race was reduced to its original distance with all the stoppages, and a green-white-checkered scenario would be in play.
Bloom was the first to the checkers to bag his third win of the year. All three triumphs have come Oregon State action and at Cottage Grove. It was his first win since May 8.
And in the Mach-1 Sport Compacts, a familiar face had his way with the competition. Cole Trissell got into the race lead at the very beginning stages. He was the trailblazer until lap three when Burnie Bryant took control of things.
The Sutherlin racer went pretty much unchallenged the rest of the way despite four yellows. Bryant pulled off his fifth win of 2021 in Oregon State and Cottage Grove action. Bryant's last win was recorded on May 30.
Brad Martin ended his evening in second while Tiffany Towns earned third. Andrew Langan came across the line in fourth with fifth going to Jim Simmons.
Cottage Grove Speedway is back in action on Saturday, June 26, for the Shriner's Cup. The Northern SportMods will be hosting the Ralph Bloom Memorial.