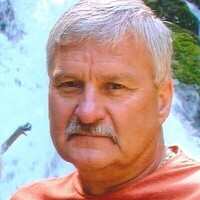 JANESVILLE, Iowa – Funeral services for Denny Osborn, IMCA's national Late Model champion in 1989, will be held at 10:30 a.m. Friday at the Janesville Riviera-Roose Events Center.
Friends may call from 3-7 p.m. Thursday at Dahl-Van Hove-Schoof Funeral Home. Memorials in his honor can be directed to the University of Iowa Cancer Center at U of I Center for Advancement, PO Box 4550, Iowa City, Iowa, 52244
Osborn, 67, of Janesville died at his home on May 24 following a courageous battle with cancer.
During his career with IMCA, he won track championships at Marshalltown Speedway and at Independence Motor Speedway. Osborn raced Late Models for more than 30 years and had been inducted into the Hall of Fame at Independence, Hawkeye Downs and Hamilton County Speedway.
Survivors include his wife of 44 years Nancy; son Brad (Shelly) Osborn and daughter Bethany (Jeremy) Heidemann; three grandchildren and an honorary grandchild; his father Dale (Carol Mae); stepbrothers Jeffrey (Sherry) Sabbath and Michael (Gloria) Sabbath; sister Kathleen (Stan) Gerdes; stepsister Cindy Horbochuk; and two half sisters, Teresa Osborn and Melinda (John) Severson.
He was preceded in death by his mother Ann.