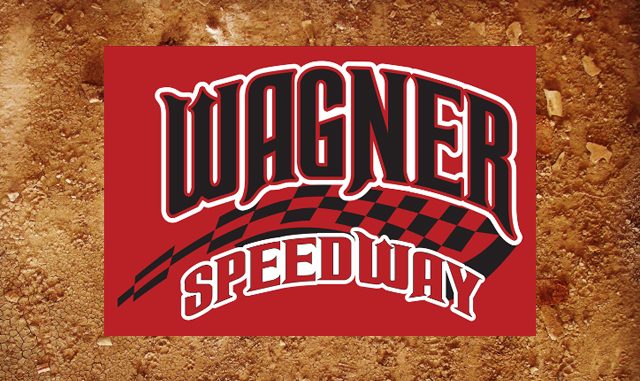 WAGNER, S.D. (May 7) – The 2021 racing season is off and running at Wagner Speedway and the IMCA era has officially begun.   
This past Friday, the local Fort Randall Casino Weekly Racing Series took the green flag on a cool and breezy evening with six classes of cars entertaining fans.
The IMCA Sunoco Hobby Stocks took to the track first and it did not take long for Craig Clift to make his way to the front from his eighth starting spot. Once he got the point, it was smooth sailing from there as he held off Jordan Vosika for the win. Tony Fetterman settled for third, Kalyb Brunssen finished fourth and Tori Wendell rounded out the top five. 
The Karl Kustoms Northern SportMods were next and bad luck for one driver turned into good luck for another.
Dudley Schroeder Jr. rocketed out to the lead early in the event and looked dominant and destined for his first victory of the season, but his car had other ideas. With a sizeable lead, Schroeder was shut down with mechanical problems, allowing Josh Pfeifer to take over the lead.
Pfeifer enjoyed a comfortable lead until two laps to go. After contacting the inside berm of turns one and two, that allowed Rusty Montagne to pull up to the back bumper. Those two would wage a great two-car battle until Pfeifer edged out Montagne by half a car length to pick up the win. Following Pfeifer and Montagne across the finish line were Kendell McCarthy, Jerry Pfeifer and Stephen Ives.
It would be the IMCA Sunoco Stock Cars rolling out next and Greg Taylor was much better in the feature event than in his heat races. Following his struggles in the opening event for the 55JR, the ship was righted, and he dominated to see the checkers first. Brady Wenzlaff was second with Tyler Steckelberg, Joey Jaton and Darwin Ledema rounding out the top five.
Next on the docket were the IMCA RaceSaver Sprint Cars and the 2020 South Dakota State IMCA Champion garnered the win in convincing fashion. Trefer Waller got the jump off the start to take the lead from fellow front row starter Jared Jansen. Jansen had won his previous three starts at Wagner dating back to 2020 but Waller would have none of that noise. Following Waller and Jansen were Danny Nekolite, Tony Drueke and Mitchell Dvorak.
The Mach-1 Sport Compacts concluded the event and Conner Brown continued his dominance. Following close behind were Conner's brother Taylor, Jerik Stabler and Auston Honeycutt.