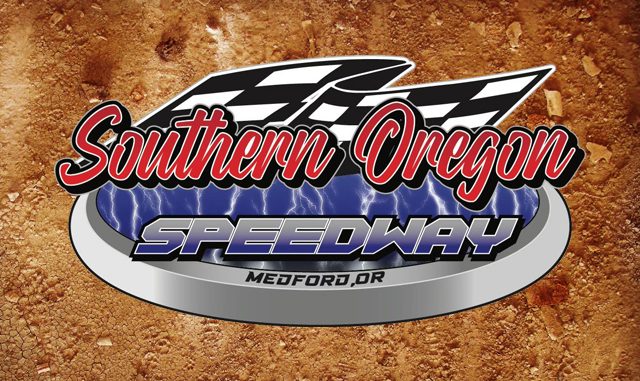 WHITE CITY, Ore. – The bar will be set high at Southern Oregon Speedway.
Idle for all of 2020, the 3/8-mile dirt oval at White City re-opens with a new promotional team in place and both IMCA Modifieds and Karl Kustoms Northern SportMods on race night programs.
Just seven weeks will separate Travis Hoppes and the Southern Oregon Motorsports team from being having been selected to operate the track to opening night on May 29. IMCA Modifieds and Karl Kustoms Northern SportMods will run on select Friday and regular Saturday race programs through Sept. 18.
"We want this to be the number one facility on the West Coast," Hoppes said, in the midst of extensive facility-wide improvements. "We want to make everything here look good and we want to show our drivers and fans that we care."
Built as a 3/8-mile oval, the track has been extended and reshaped to its original configuration.
Renovations, largely focused on safety, include additional lighting, replacement of concrete walls and upgrading of catch fences. Pitside grandstands have been moved and replaced, with work on electrical and plumbing continuing as well.
"I was in Idaho and my phone blew up with calls about what we could do to save the track," said Hoppes, a long-time supporter of individual race teams as well as events such as the California IMCA Speedweek. "The county put out a request for a new promoter and I thought about it for a little bit and started to talk with some people. One thing led to another and I put together a board that could help me with this endeavor. I picked people who I knew loved the sport and who had a business background."
Along with Hoppes, members of that board include his partner and area racing legend Dane Smith; driver Jon DeBenedetti; drivers and business owners Brian Bowman, Albert Gill and James Anderson; and Travis Snyder, a local business owner and son of long-time track announcer R. Charles Snyder.
Weekly events for Modifieds will pay $1,000 to win and Northern SportMods will race for $500 to win each night those divisions have 20 or more entries.
The Roger Haudenshild Tribute is scheduled for June 12, the PSM Showdown for Northern SportMods on July 23 and 24 and the R. Charles Snyder Salute, which Hoppes called Southern Oregon Speedway's "most important race," on Sept. 3 and 4.
With improvements to Internet service in the works, race fans worldwide will be able to follow events on MyRacePass and watch broadcasts from Southern Oregon on IMCA.TV.
An open practice session precedes opening night on May 26.