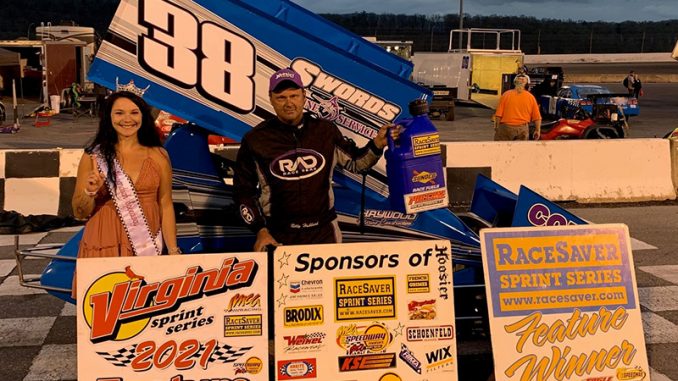 By Jim Haines
SHENANDOAH, Va. (April 10) – Billy Hubbard has raced stock cars for many years and after stepping into an IMCA RaceSaver Sprint Car last year he has been a quick study, sweeping Saturday's opening night Virginia Sprint Series show at Shenandoah Speedway.
Matt Mullins and Hubbard paced the field to green with Hubbard out front first and Mike Keeton hanging close with Jerald Harris getting to third quickly.
Hubbard showed lap after lap the car was working as Keeton kept the pressure on and Harris stayed within striking distance of both as the race wore on.
Keeton gave it a final push as the laps were winding down but it would not be enough as Hubbard flashed under the checkered flag for his first win in a Sprint Car after many wins in other divisions.
At the line it was Keeton, Harris, Bill Rice and Mullins making up the top five.
Next week it's the first dirt race of the season at Natural Bridge Speedway on Saturday, April 17.