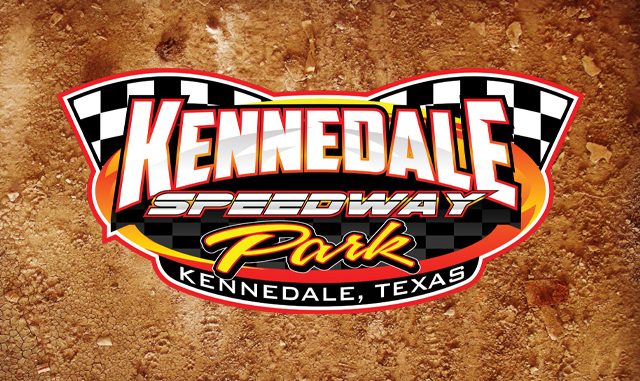 KENNEDALE, Texas – New Kennedale Speedway Park promoter James Lopez looks forward to a return to "old school racing" at the famed Texas race track. 
A former driver and car builder, Lopez takes charge after a lengthy stint heading tech inspection at KSP, where Saturday shows will feature IMCA Modifieds, IMCA Sunoco Stock Cars, Smiley's Racing Products Southern SportMods and Mach-1 Sport Compacts.
The IMCA Speedway Motors Weekly Racing point season starts on March 6 and runs through Sept. 25.
"We just want our drivers and our fans to have fun. We want to get back to old school racing this year," Lopez explained. "We have worked with other tracks on scheduling, we're raising the start money because we want to give back more to the guys who race for fun, and we want to find ways to get more fans involved."
Driver interviews and fan giveaways are in plans for each race night. Fans, along with family members and sponsors, will be invited to join drivers in victory lane photos and a Summit Racing Equipment fan of the week will receive two passes to a weekly race program, along with a prime parking spot.
Lopez also noted that a new walkway has been added to make it easier for fans to get on and off the track for taking pictures with the drivers after each feature at KSP this year.
A new air-conditioned indoor dining area and gift shop will be completed before opening night of the Feb. 26-27 Spring Kickoff. Also in the works this season are a Wall of Fame and a Memorial Wall.
"We want to make fans' experience better," Lopez said, "and recognize the drivers who have raced here over the years."
IMCA has been a big part of weekly race programs at Kennedale for two-plus decades. Sanctioned Modifieds first ran at KSP in 1999, followed by Stock Cars in 2000 and the Southern SportMods in 2005. Sport Compacts were added in 2019.
"IMCA has been an important part of racing at Kennedale," said Lopez.
The Texas Sprint Series is in town March 6, May 15 and July 10, with the Red River Tour scheduled for a May 29 visit.