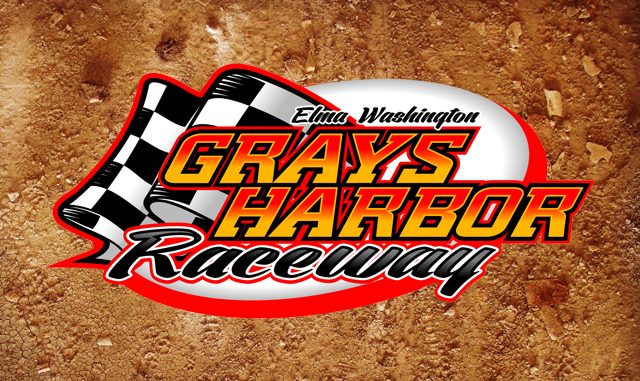 ELMA, Wash.– Grays Harbor Raceway becomes the newest home for IMCA Modifieds in the Pacific Northwest.
Bert Johnson, general manager at the 3/8-mile clay oval at the Fairgrounds in Elma, Wash., announced that opening night for the sanctioned division would be April 17, with the 2021 IMCA Speedway Motors Weekly Racing point season running through Sept. 18.
"We probably have the largest number of Modifieds of any track in the Pacific Northwest now," said Johnson. "The response we got about sanctioning with IMCA during our drivers' meeting was very positive. We like the uniform rule package and when our guys go to other tracks to race, they know they'll be legal when they get there."
"Another thing sanctioning with IMCA does is give our drivers the opportunity to race for national, regional and state championships," he added. "It gives them a little push while representing our track."
Fast Shafts All-Star Invitational ballot qualifying specials on the tentative schedule are the $1,200 to win West Coast Modified Clash on June 26 and the $2,500-plus to win Shipwreck Beads Modified Nationals on July 23 and 24.
Weekly race programs are tentatively set for April 17; May 1, 15 and 30; June 5; July 10; Aug. 7, 14 and 20; and Sept. 5 and 18, with additional dates to be announced as the schedule is completed.
Amenities at the Fairgrounds outside the track include a camping area with electrical hookups and showers. For fans who can't make it to the track, all race programs are broadcast on GraysHarborRaceway.TV, an affiliate of IMCA.TV and Speed Sport TV.
"We're really looking forward to sanctioning with IMCA," said Johnson, who had raced Sprint Cars at Grays Harbor while winning nine championships over the course of a traveling series career. "I think it's going to be an awesome year."
The IMCA Modified division made its most recent appearance at Elma as part of the Wild West Modified Shootout in 2016.
"Grays Harbor is another tremendous addition to our Shaw Race Cars Western Region," noted IMCA Vice President of Operations Jim Stannard. "The Pacific Northwest is home to many talented drivers and we look forward to watch­ing them contend for new IMCA championships."