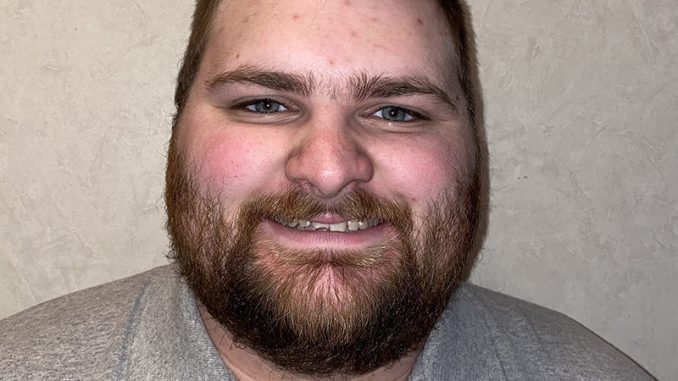 WYALUSING, Pa. – Jake Maynard adds a couple new titles to his resume with IMCA this season.
The Modified driver from Wyalusing, Pa., becomes both the director of IMCA's Dirt Works Eastern Region and promoter of the new NY-Penn IMCA Modified Series.
In the former post he'll help IMCA develop new and strengthen existing track sanctions, in the latter he'll oversee events in the inaugural New York and Pennsylvania-based series.
"I want to help IMCA be successful in this region and keep the interest of drivers, promoters and fans up," Maynard said. "I kind of feel like the new kid at a new school right now. It was exciting to see and talk to people at the drivers' meeting we held to gauge interest in the IMCA Modified division and the series. There have been lots of smiles and lots of excitement."
Maynard followed his late father Billy into the sport, starting his IMCA career in 2012. A strong proponent of both the rules and economics that accompany IMCA sanctioning, Maynard got a reminder just how many drivers in his home region share his convictions last summer when organizing a special Modified race at Penn-Can Speedway in Susquehanna.
"It was going to pay $1,000 to win if we got 15-20 cars. Despite the pandemic, we had 24. The support we received on Facebook was overwhelming," Maynard reported. "After that I thought maybe we should have a series."
Penn-Can is site of the series opener on May 30, with a $1,037 to win, 37-lap event in memory of eight-time regional champion Sean Lias.
The Hill Speedway in Monroeton, Pa., hosts the $750 to win show on June 4 and the $1,069 Billy Maynard Memorial on July 2. The series is at Afton, N.Y., Motorsports Park on July 30 and returns to Penn-Can during King of the Can Weekend Sept. 25.
Both memorial events are Fast Shafts All-Star Invitational ballot qualifiers, with lap money and contingencies to be awarded as well. Maynard has talked to officials at five other tracks about scheduling series or exhibition races.
"The whole idea is to give more drivers more tracks to race at, for higher payouts and for IMCA points," Maynard said. "There are a lot of people around here who love IMCA Modifieds and love the division. We want them to know we have a good thing going on."
He already knows of two drivers who have sold cars to buy IMCA Modifieds and a third that plans to do so.
"I think we're onto something here," Maynard said.
Close Racing Supply of Eldred, Pa., has already signed on as title sponsor of the NY-Penn IMCA Modified Series. Associate sponsors are Precision Hydraulic & Oil, Xtreme Racing Oil and NANO Pro MT Products, all of Wrightstown, N.J.
Velocita gives product certificates good toward 50 off the purchase of a new firesuit to each of the top three finishers in tour point standings, and to the winner of a random draw to be held at the Maynard Memorial. Other series sponsors are Bob Harris Enterprises/Race Tech Info and Wilwood.