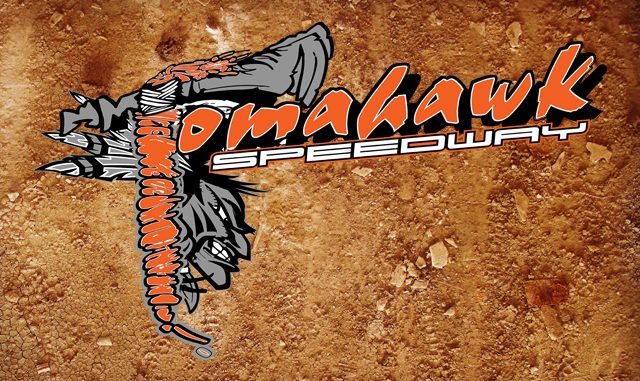 TOMAHAWK, Wis. (Dec. 22) – The next great thing at Tomahawk Speedway will be IMCA Sunoco Stock Cars.
The sanctioned division officially joins the Saturday night race program at the north central Wisconsin speedplant in 2021, with opening night set for May 22. The IMCA Speedway Motors Weekly Racing point season runs through Aug. 28.
"I have friends that race IMCA Stock Cars, I've watched them at other tracks and I've watched them at Super Nationals," said promoter Andrew Bartelt. "The respect the drivers in the class have is something we want to incorporate here."
"We have used rules very similar to IMCA's the last two years and the cars performed very well at our facility," he continued. "Beginning next year this will be a place where they can race for local track, state, regional and national points."
Bartelt, a former pavement racer and track and series announcer, owns several local businesses and along with Marilyn Fanetti purchased 1/3-mile clay Tomahawk in July of 2015.
New pit, grandstand and parking lot lighting has been installed over the last three years, almost 100 loads of red clay have been trucked in with a track widening/infield light removal project to be completed in 2023 and Bartelt adds that the concessions are the "best racetrack food on the planet."
"There's a lot of enthusiasm here for the IMCA Stock Cars," he said. "I think people are looking forward to the next great thing we're going to do at Tomahawk."
Located 45 minutes north of Wausau, Tomahawk hosts a free admission night for fans on June 19.
National, regional and state points are at stake during the Fall Ride special on Sept. 18. IMCA Sunoco Stock Cars end the season at Tomahawk in the Oct. 17 Don Fanetti Memorial, held in honor of the late husband of Bartelt's business partner Marilyn Fanetti.
Tomahawk becomes the second new Stock Car sanction announced by IMCA in as many days, following Wagner, S.D., Speedway. Nearly 80 tracks will feature Stock Cars as part of their regular race programs with new sanctions pushing IMCA's total for 2021 past the 525 mark.