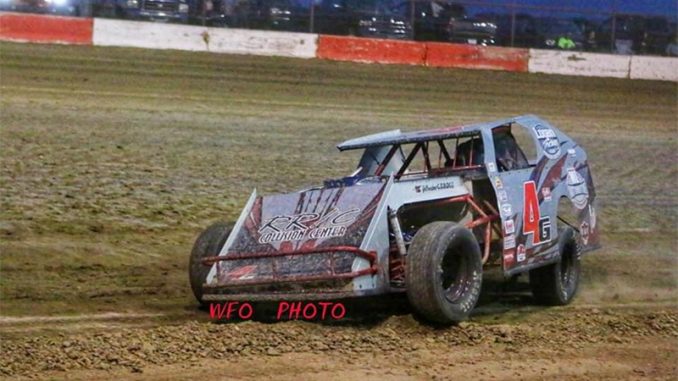 CASPER, Wy. – A racing career that started on the drag strip led Dino Gronning straight to an IMCA Modified.
Gronning saw his steady finishes at home state tracks Casper Speedway, Gillette Thunder Speedway and Sheridan Speedway rewarded with rookie of the year honors in the Shaw Race Cars Western Region.
"I always wanted to race a Modified and thought I'd step in and be a natural, but it threw me a curve with the 4-link suspension," he said. "We spent half the season to get the car to my liking. I've had a lot of conversations with the guys at Shaw."
Gronning purchased a 2019 car the previous owner had made just three starts in, and has al­ready got a 2021 Shaw on order.
The first in his family to develop a need for speed, he'd started racing drag cars, enjoying success on the track but tiring of the expense and travel time involved.
What's become a 20-plus year circle track career has included everything from 'B' modifieds and street stocks to four cylinders.
"We didn't get to race as much as we wanted because of Covid," Gronning said after making just 19 starts in 2020. "One thing we've enjoyed about being in an IMCA Modified is that I can travel anywhere and race because there are (sanctioned) tracks in almost every state."
He's especially partial to Sheridan, where he made four starts this season.
"It's a neat little track," Gronning said. "I've raced there the last six or seven years. I like the track and I like the people."
Starts-19 Wins-0 Top Fives-0
His Crew: Son A.J., Doug Hansen and Ginger Casciato.
His Sponsors: Logan Trucking, M and L Automotive, and RRC Body Shop, all of Casper.