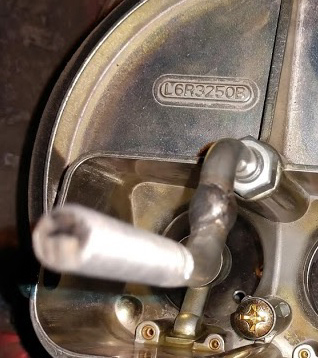 VINTON, Iowa (Oct. 1) – Holley's first production run of new aluminum 4412SA carburetor main bodies have some issues that will affect some IMCA racers.
Holley recalled and recovered all first production runs of this carburetor with the exception of one carburetor builder.
Holley's Circle Track Manager Graham Fordyce said, "There was an issue with the original castings that we released to carburetor modifiers (did not fit the sanction gages) so the tooling has been revised. The L6R3250B aluminum castings should NOT be allowed for use in competition." 
Effective immediately this original release of casting number L6R3250B aluminum 4412 carburetor will not be allowed in IMCA competition.
This product can be identified by the casting number behind the choke horn. Also effective immediately, any driver competing at an IMCA sanctioned event with this product will be disqualified.
Any attempt at removing the casting number will result in disqualification as well. This product does not meet carburetor gauges used by IMCA inspectors.
The new and corrected 4412SA aluminum main body casting number is L6R199B and is approved for the Stock Car limited cubic inch engine and both Northern and Southern SportMod claim engines.
As always, the carburetor must be unaltered to include using the unaltered main body with the original unaltered casting number L6R199B. The boosters (same as original zinc 4412), metering block (part number 707), float bowl and base plate must also be original and unaltered. Mixing original zinc carb parts and new aluminum parts either way is not allowed. Aluminum carbs must be all aluminum. Zinc carbs must be all zinc.
The aluminum 4412SA carburetor comes polished from Holley and will be the only aluminum 4412 allowed. Coloring, painting or coating the carburetor is also not allowed. The gold dichromate colored aluminum carbs and other versions of the aluminum 4412 will not be allowed.
"This issue was just brought to our attention," said IMCA Executive Director of Competition Dave Brenn. "We believe there is a relatively low number of these carbs circulating in IMCA racing and as Holley stated, there is only one carb modifier who refuses to return them."
Questions can be directed to Brenn at 785 307-8482 or dbrenn@imca.com.