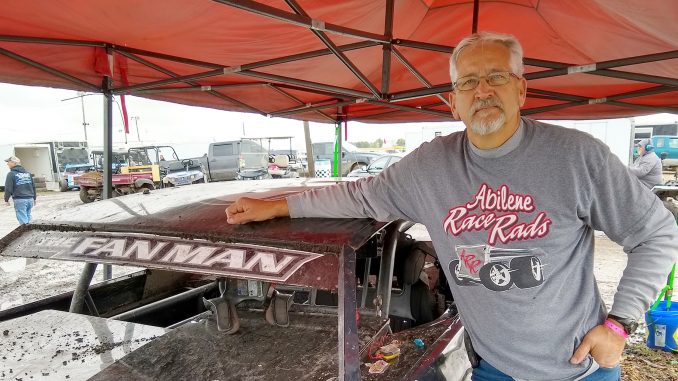 BOONE, Iowa – He's been Paw Paw to granddaughter Addison for four years.
He's been The Fan Man since he started selling Super Sucker Fan blades two years ago.
What Tommy Fain hopes to be known as next is a first-time qualifier for the Stock Car main event at the IMCA Speedway Motors Super Nationals fueled by Casey's.
The long-time driver of the God is Awesome car and owner of first-year IMCA sponsor Abilene Race Rads has three wins this season, just his second in the division after a distinguished career in the Modifieds.
"I've raced more than 20 years and had watched the Stock Cars. They looked fun with a lot of side-by-side racing," said Fain, a frequent runner at Abilene Speedway, Kennedale Speedway Park, Southern Oklahoma Speedway and Boyd Raceway. "They don't take as much time and that gives me more Paw Paw time with my granddaughter."
Fain's son Tyler runs a Smiley's Racing Products Southern SportMod and the two are regular travel companions. David Ries has helped Fain in the shop and at the track almost since day one.
"He's helped me most of my career. We've traveled many a mile together," said Fain, who brought a Modified to Boone in 2006 an 2016. "We haven't always won but the racing is always a lot of fun."
Fain won his heat race, then exited his Thursday night qualifier from sixth with a flat tire. He was second in his Saturday afternoon heat.
"Super Nationals isn't all about racing. It's about the people you meet and the fun you have," he said. "Just to make the show would be great. Anything else would be gravy."