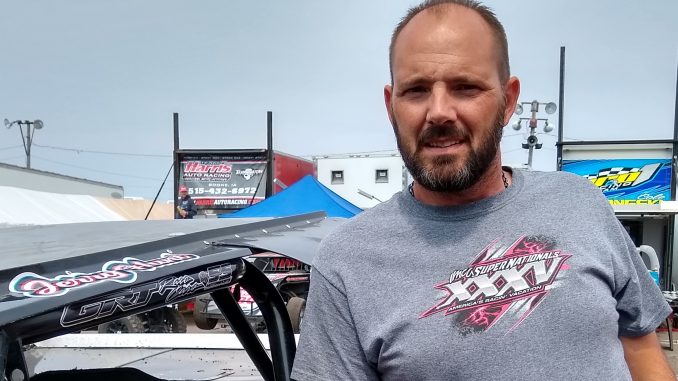 A Michigan driver who made a long-awaited return to victory lane last weekend hopes to see his new streak continue this week at Boone Speedway.
Jerry Hunt earned the IMCA Modified win at Thunderbird Raceway over the weekend, along with $1,000 and a Fast Shafts All-Star Invitational ballot berth. He made the tow to Super Nationals with son Mitchell, a third generation driver who was elected to start the upcoming version of that race.
Hunt was retired for more than three years before getting back on the track during the Fourth of July Weekend in a GRT by S & S Motorsports ride bought from Shawn Bearce.
"My son is my best competition. The tables have turned and now I'm learning from him," said Hunt, especially proud to see Mitchell race his way into the Big Dance two years ago. "I'm going to give it my best this week. I know we're going to be up against the best of the best . We're going to see what happens."