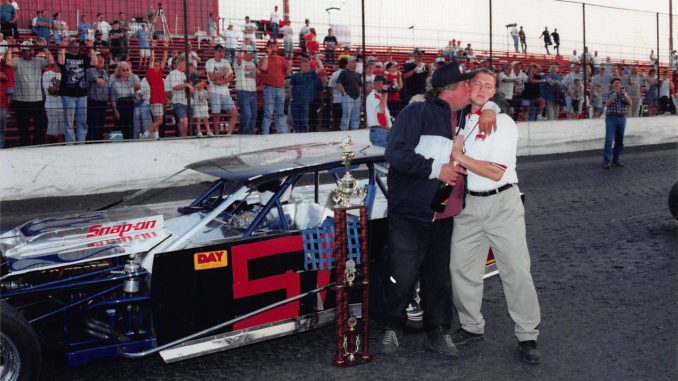 CALERA, Okla. – The dirt track racing world mourns the loss of one of its most accomplished and certainly most personable and popular drivers with the passing of Ronny Gould.
Gould, 57, died on Saturday. Funeral services are at 10 a.m. Friday, Sept. 18 now at Grayson County Speedway in Bells, Texas.
"Ronny always had a smile on his face. He loved his family and he loved racing," IMCA President Brett Root said. "We send our sympathies to his family and many friends."
The long-time driver won more than 130 features and a regional championship in an IMCA Modified career that began in the 1980s, later finding success in both the sanctioned Stock Car and Southern SportMod classes.
Winner of IMCA's 20th anniversary Challenge Race in 1999 and the Texas IMCA Nationals at Royce City the following spring, Gould had also promoted the track at Ardmore and served as a tireless ambassador for the sport.
The Bratcher Funeral Home in Denison, Texas, is in charge of arrangements.