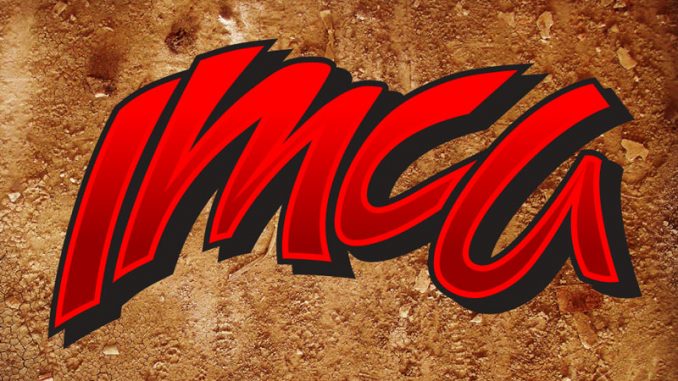 MANDAN, N.D. – Bob Kupper has sold his Chevrolet dealership but don't think he's not involved in the IMCA Dakota Classic Tour title Sponsorship. It's now the Moritz Sport & Marine Dakota Classic Modified Tour powered by Bismarck Motor Company and it's bigger than ever! 
During the awards ceremony last July in Mandan, Kupper made a statement that got a lot of press in the racing world. Bob stated he would double the winner's payout in both the IMCA Modified and IMCA Sunoco Stock Car divisions for all tracks in 2020.
Later on that fall, Tour Director John Gartner met with Bob and talked a bit different direction for the 31st annual series. The tour was already paying the most to win of any IMCA Modified touring series at $2,400 to win each feature. Couple that with a series-best $300 to start the 30 car feature and the money was there for the fast drivers.
However, Gartner wanted to take that extra $2,400 (Modifieds) and $800 (Stock Cars) each night and split it up so the drivers who don't make the feature can take home at least $100. Home state drivers who have not been entering the series for several years have stated they would be back if a $100 tow fee were paid. In typical Bob Kupper fashion he said, "do what is best" and the deal was made.
For Modifieds, the payout is once again the largest in the tour's three decade history. Thanks to Kupper, the Stock Cars are also getting what they said would bring more cars to the series, $1,000 to win each and every feature during the six day tour.
Modifieds will receive $2,000 split between the top 10 for their point fund and the Stock Cars will have $1,000 to dish out, again all provided by Kupper. Contingency prizes were paid out to the top 25 in series points for both divisions last year and that plan has been accepted for 2020 as well.
This year, the tour starts in Estevan, Sask., on July 11-12 with a Saturday-Sunday doubleheader in which the City of Estevan is rolling out the red carpet for all tour drivers and fans. Bring your golf clubs as there is also a golf tournament scheduled. On Monday, July 13, the tour heads back to the U.S. at Williston, N.D. Tuesday is Dickinson on July 14, Wednesday, July 15, is Mandan, and Jamestown wraps up the six-day consecutive run on Thursday, July 16. That's two countries, a province and a state, five different tracks, plus over $150,000 in prize money for two IMCA divisions.
The same officials will be at all tracks and the same IMCA rules and procedures will be used to make sure the playing field is fair. Tracks have made special plans to make sure the racing surfaces do not rubber up. XR+ will provide flag to flag coverage for all tour events. Series owner Gartner will be at all tracks to serve as the tour director once again. Drivers or fans can contact him at (701) 202-6075.