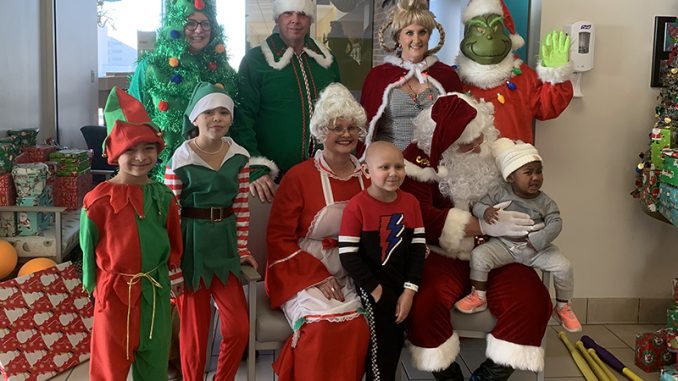 OKLAHOMA CITY, Okla. – With a little help from a lot of their friends, Southern Oklahoma Speedway promoters John and Nicky Webb brightened the holiday spirits of young patients at the Jimmy Everest Center for Cancer and Blood Diseases in Children.
The Webbs collected donations, purchased and transported more than 1,600 presents, distributed during a Tuesday party at the Children's Hospital in Oklahoma City.
There were so many presents, in fact, that siblings, other patients at The Children's Hospital and children and grandchildren of nurses got early Christmas gifts as well.
"We were at lunch one day just talking about the holidays and just came up with the toy drive idea," Nicky said. "I got out of the restaurant, called one of our sponsors and he said 'Great, put me down for $500.' By the end of the first day we had $1,400 in donations. We couldn't believe how big it got."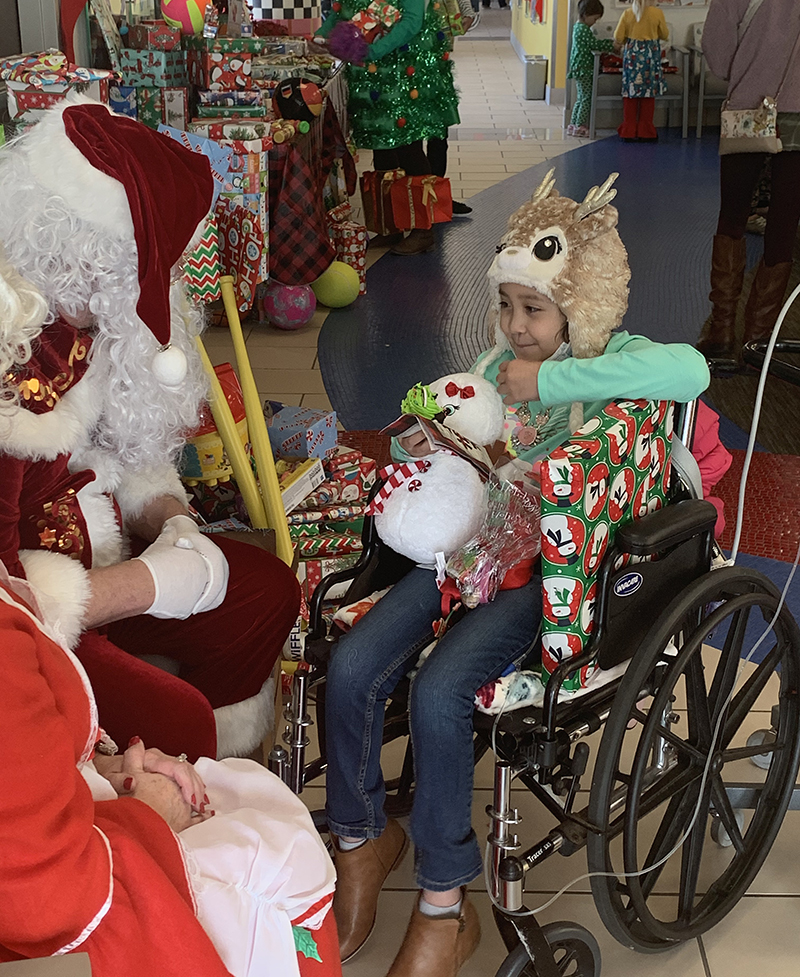 Other sponsors, drivers, Abilene Speedway and the Webbs' Trucks Unlimited all chipped in. Nicky promoted the toy drive in an interview on a local radio station and on Facebook live and the toy drive idea snowballed.
Track employees helped wrapped gifts, which filled a guest bedroom at the Webbs' house. A 16-foot enclosed trailer was needed to haul them all to the hospital.
John and two of the Webbs' grandchildren dressed as elves, Nicky as a festive tree and Curtis Allen of Western Flyer Race Cars and wife Christie as Santa and Mrs. Claus along with Shane and Leah Moss as the Grinch and Cindy Lou for the party.
"The kids were all so excited. To see all the smiles when they got off the elevator was heartwarming. They were just so happy," Nicky said. "We've already decided this was our first annual toy drive. We're going to do it again next year."
More donations have been received since then and the Webbs will bring a second batch of presents to Jimmy Everest Center patients on Christmas Eve.
Southern Oklahoma Speedway also directs front gate proceeds from its annual Race For Time to the Jimmy Everest Foundation, with $80,000-plus donated from that event in the past four years.